Sell before the end of the year

Take advantage of strong demand for used equipment
With 2021 just around the corner, you still have time to generate cash for your business and get depreciating equipment off your books before the end of the year.
At Ritchie Bros., our bidder registration numbers are up around the globe, our PriorityBid feature is providing longer bidding windows and greater competition, and our pool of pre-approved financed customers continues to grow. Plus, there are possible tax advantages to selling before the year is over.
If you need to sell equipment and trucks, now is the time! Demand is high and we can help you sell when, where and how you want before the end of 2020 via dozens of live online auctions, weekly online events, and 24/7 on Marketplace-E.
*The information collected will be retained in accordance with our privacy statement.
---
Or call us now
We offer multiple ways for you to sell when, where, and how you want.
Ritchie Bros. Auctioneers
Unreserved onsite auctions
Certainty of sale
Turnkey selling
Exciting live auctions
Pre-auction buyer inspection
Access to global buyers
IronPlanet
Weekly online auctions
Fast time-to-cash
Frequency of sale
Equipment sold where it sits
IronClad Assurance equals confident buyers
Access to global buyers
"What I like about Ritchie Bros. is the relationship they establish with you, and there's a lot of trust – they care about what they do."
Jim Pollock, Prairie Mountain Oilfield Construction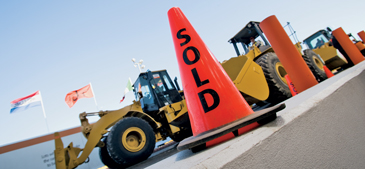 10 questions to help you decide on the best way to sell equipment.
If you need to sell equipment, there are a lot of options out there for disposal: auctions, private sale, dealers, brokers and more. It can make deciding how to sell an overwhelming task. Asking these questions will help you decide which option will make it easiest for you.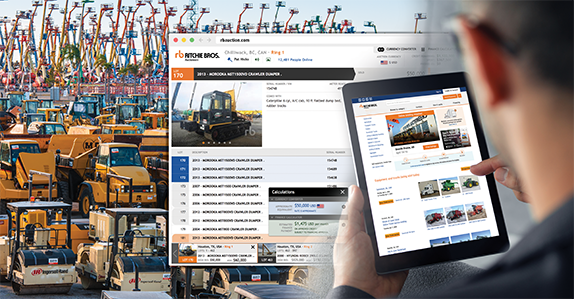 Selling with Ritchie Bros. Means Selling with Confidence
At Ritchie Bros., we've reacted fast and adapted our business so we can still help you sell equipment during these uncharted times. We're a technology-driven company, and best positioned to excel in an online-only, large-scale market.