Bernard and Carmen Belhumeur - Vimy, AB
Bernard and Carmen Belhumeur - Vimy, AB
Bernard and Carmen Belhumeur - Vimy, AB
Bernard and Carmen Belhumeur - Vimy, AB
This property to be sold by unreserved auction from Edmonton, AB October 29, 2020
1 Home Quarter:
156.21± Title Acres
1385 Sq Ft Home
40 Ft x 72 Ft Butler Machine Shed
130± Cultivated Acres
Vimy
AB/Westlock County
Auction Information
This real estate will be sold on October 29, 2020 by unreserved public auction from the Ritchie Bros. Edmonton auction site. Every lot will be sold to the highest bidder on auction day, regardless of price.
Close
Show zoom options
Hide zoom options
Carousel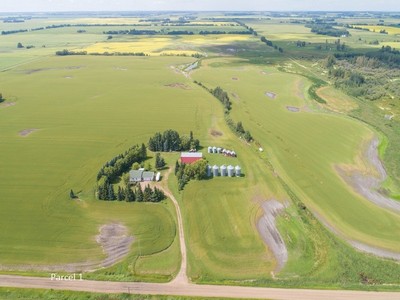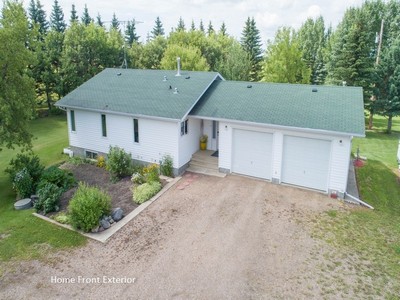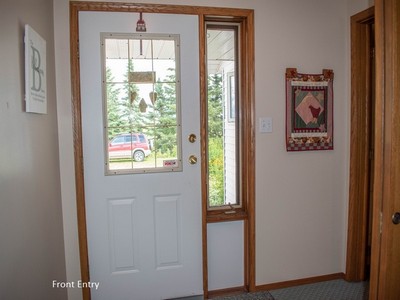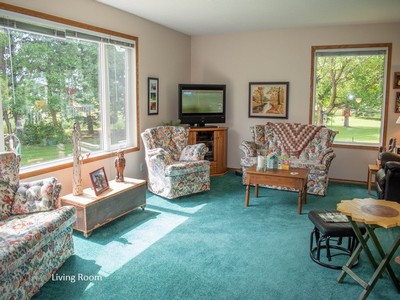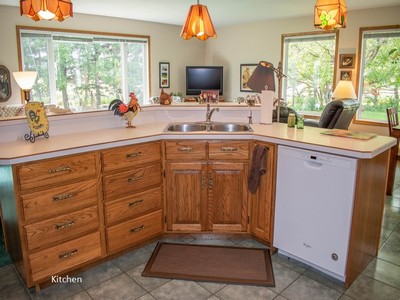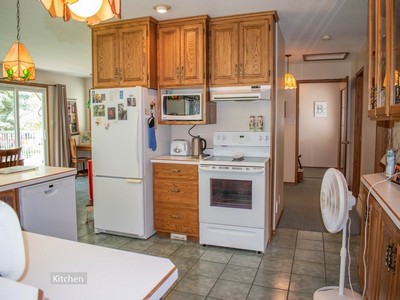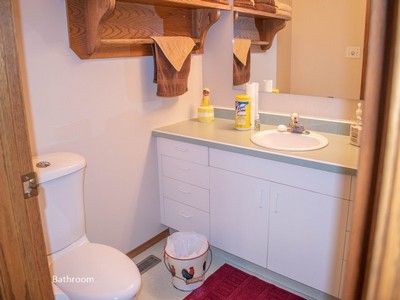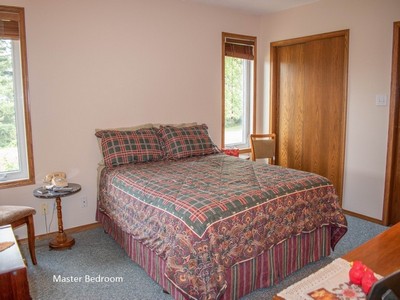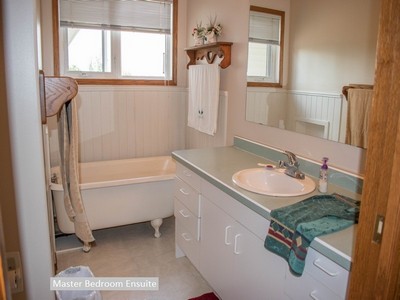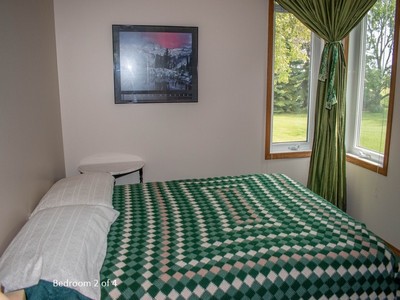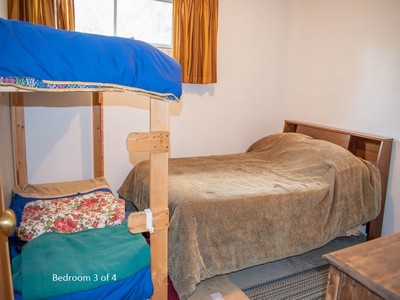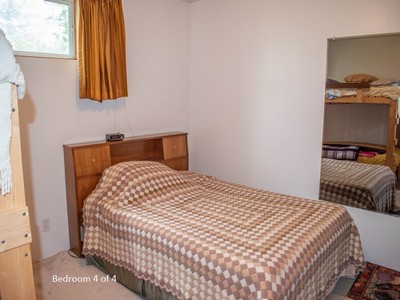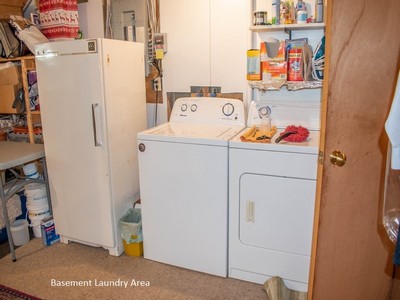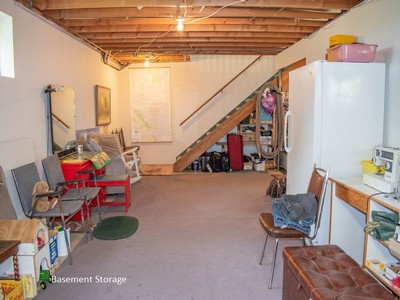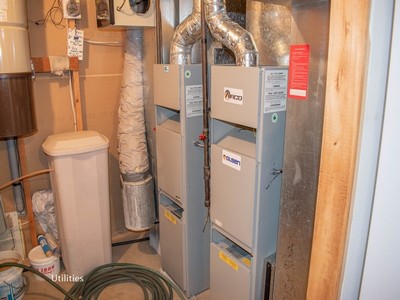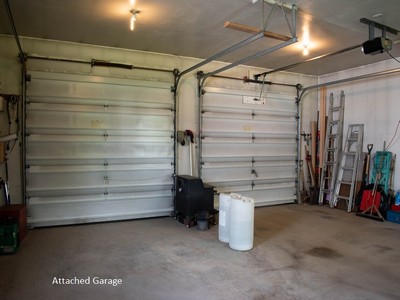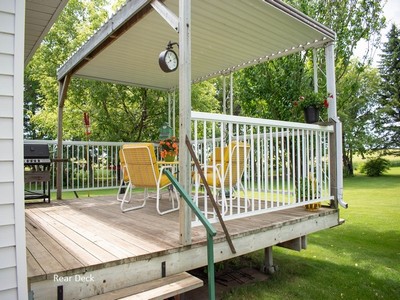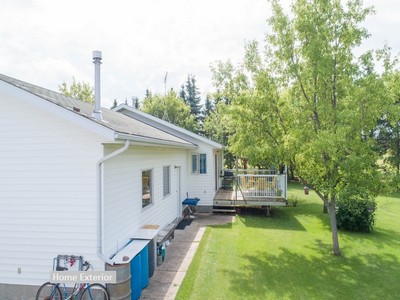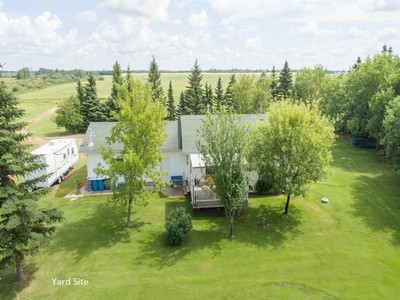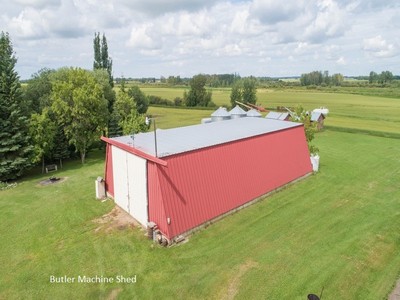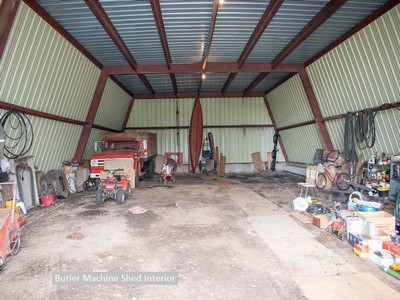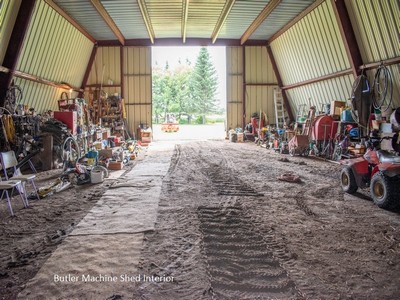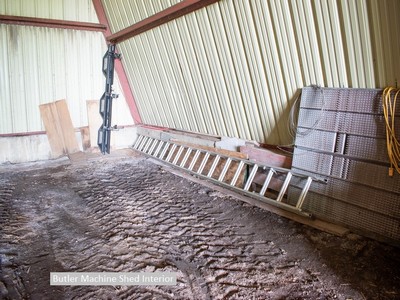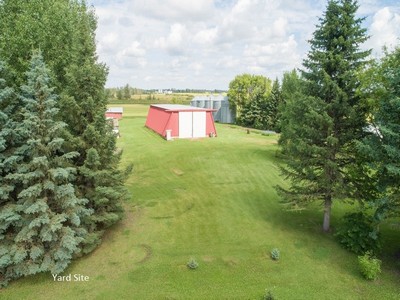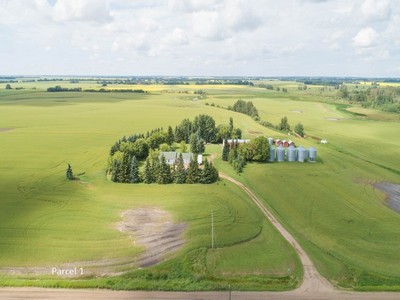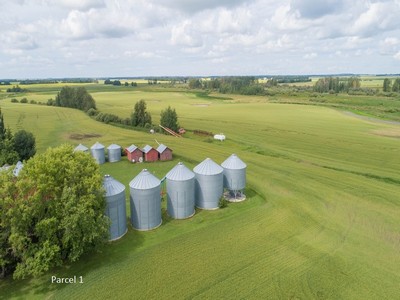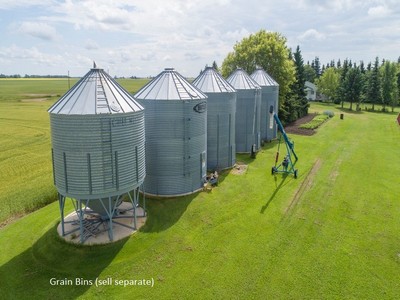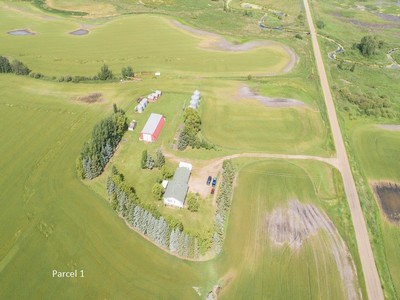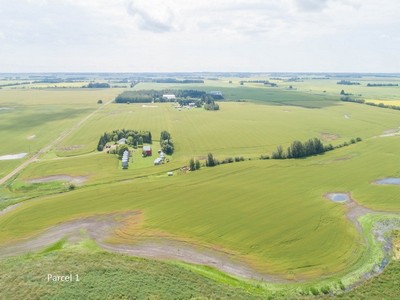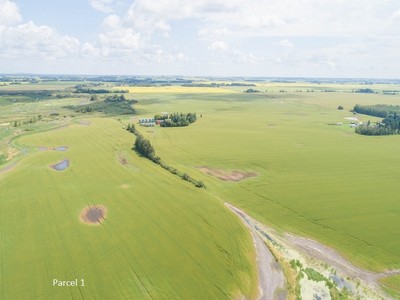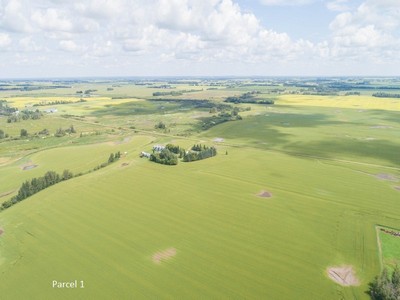 Directions
Directions to property:
From Vimy, AB on Hwy #2 go 3.2 km (2 miles) South or from Legal, AB go 9.65 km (6 miles) North on Hwy #2 to Twp Rd 584, then West 1.6 km (1 mile) to RR 255, then North to property on the West side.
Directions to auction site:
1500 Sparrow Drive, Nisku, AB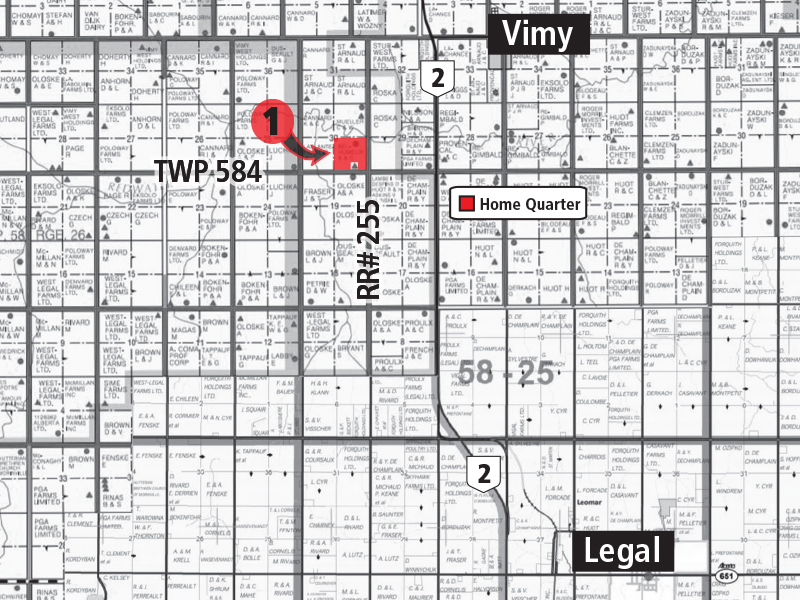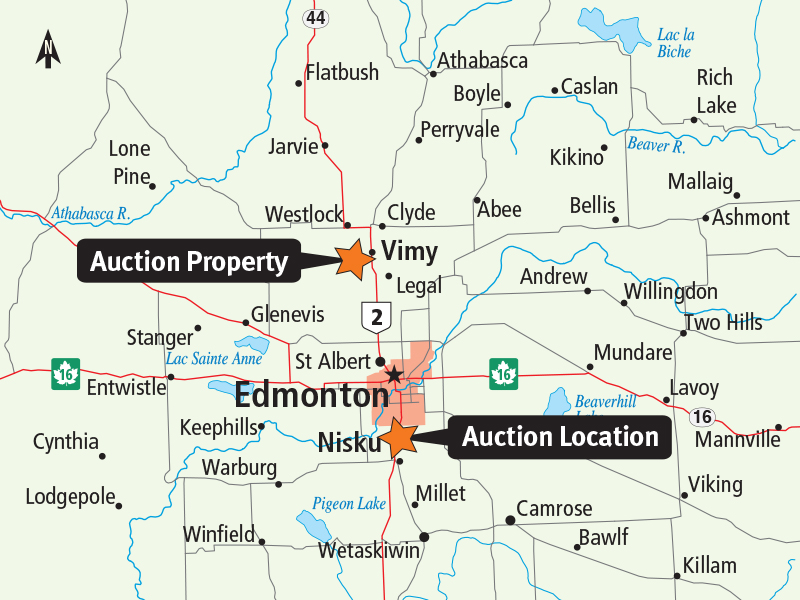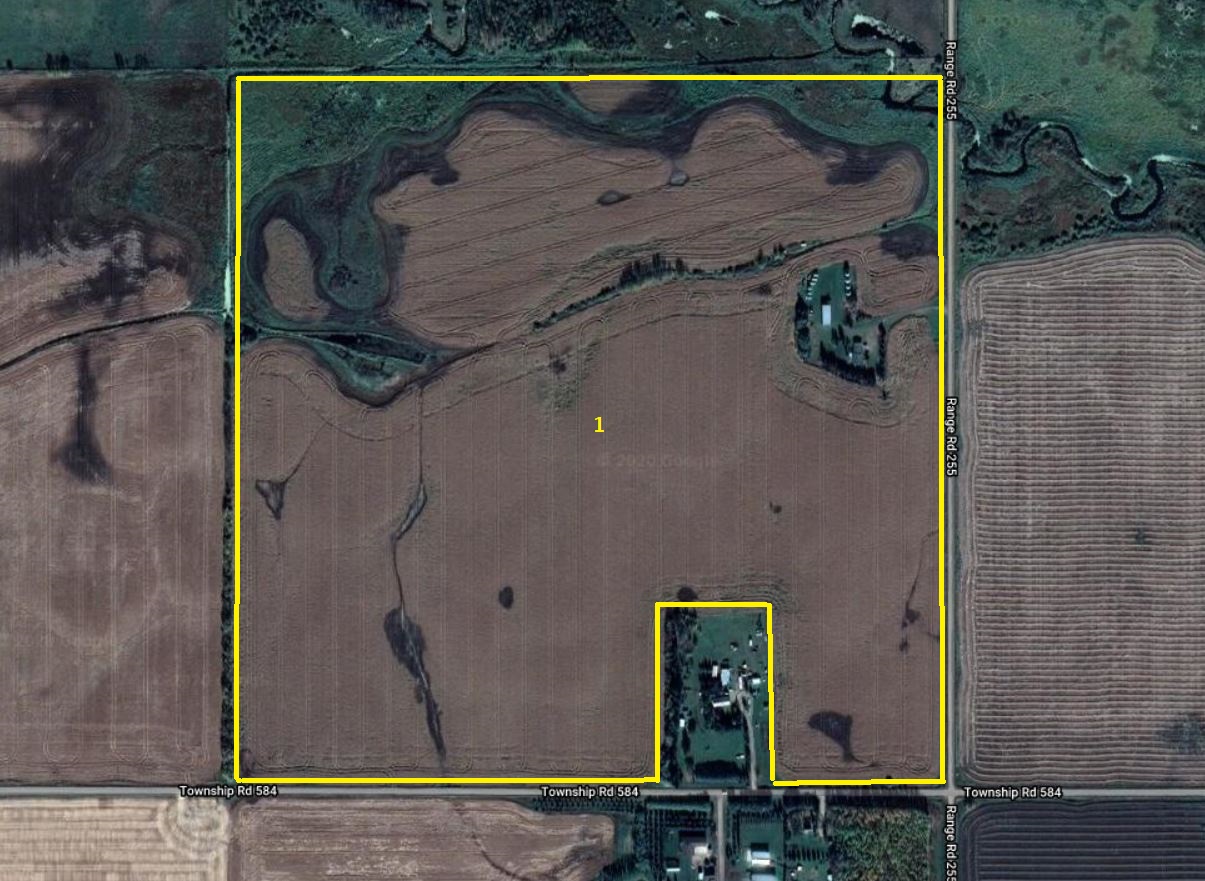 AB/Westlock County
SE 30-58-25-W4 – 156.21± Title Acres – Home Quarter
c/w 1991 built, 1385 sq ft home with attached double garage, (4) bedrooms, (2) bathrooms, partially developed basement, 40 ft x 72 ft Butler machine shed, 20 ft W x 14 ft H sliding doors, 25,000± bu grain storage bins (to sell separate), natural gas, power, water well, above ground discharge septic system, mature landscaping, 130± ac cult, wheat 2020, balance yard site, creek and bush, taxes $3183.49. Municipal address 58412 – RR 255.
Note: The property transfer (closing) date will be November 30, 2020. The Belhumeurs will retain possession of the home (at a rate of $800 per month plus utilities) until December 31, 2020 or such date earlier that they secure other living arrangements.
Home
Built 1991
1385± sq ft, (4) bedrooms, (2) bathrooms
Attached double garage
Partially developed basement
Vinyl siding, asphalt shingles
Partially covered back deck
(2) forced air furnaces
Water treatment system
Central vacuum
Carpet and tile flooring
- Main Floor
Front and garage entry
Patio doors to back deck
Oak cabinets
Kitchen with fridge, stove, dishwasher
Dining room
Living room
Master bedroom with ensuite
Second bedroom
- Basement
(2) bedrooms
Roughed in for bathroom
Storage room
Utility room
Machine Shed
40 ft x 72 ft Butler
Steel frame, metal clad, metal roof
20 ft W x 14 ft H sliding doors
power and lights
Grain Storage (to sell separate)
Butler Hopper bins
(3) 5000 bu, 18 ft diameter Chief Westland bins
6000 bu Butler bin
(2) 1650 bu, 16 ft diameter Westeel-Rosco bins
1500 bu, 14 ft diameter Butler bin
Utilities
Natural gas
Power
Above ground discharge septic system
Water well
Farmland
130± ac cult, wheat 2020, balance yard site, creek and bush
2019 crop was Canola
Bidders must satisfy themselves as to the exact current acres, property lines and fence locations, building sizes, taxes and assessments, zoning and permitted uses & surface lease revenue details. The information provided is a guide only.
Contact Information
Brokerage:

Ritchie Bros. Real Estate Services Ltd.
Open House Information
September 27, 2-4 PM
October 18, 2-4 PM
Or View by Appointment