Home To Be Moved - Lougheed, AB
This house to be sold by unreserved online auction from Western Canada Real Estate Event Dec 13, 2022
Home to be Moved
952± Sq Ft
11 Ft x 15 Ft Sunroom Addition
Attached 32 Ft x 27 Ft Garage
Auction Information
This real estate will be sold on December 13, 2022, by unreserved public auction from the Ritchie Bros. Western Canada Real Estate Event auction site. Every lot will be sold to the highest bidder on auction day, regardless of price.
Close
Show zoom options
Hide zoom options
Property photos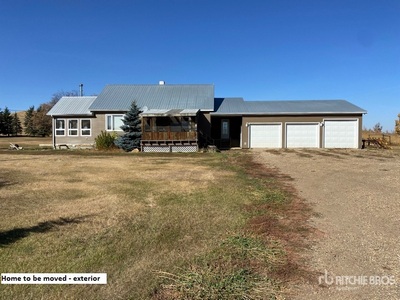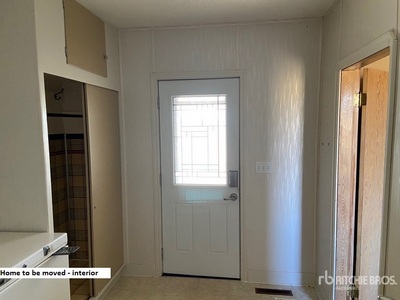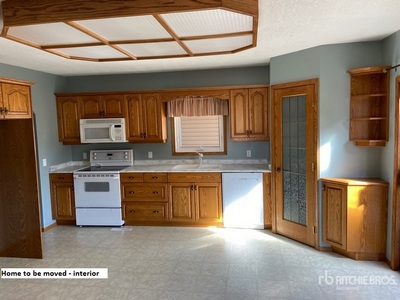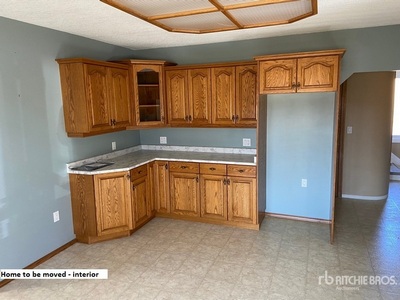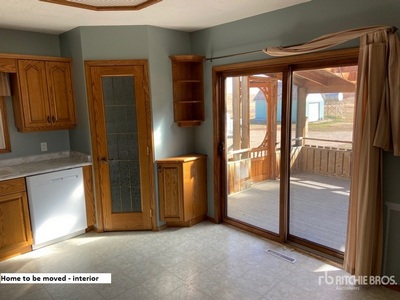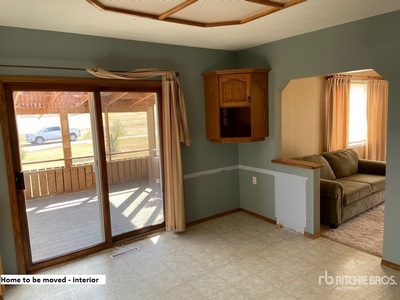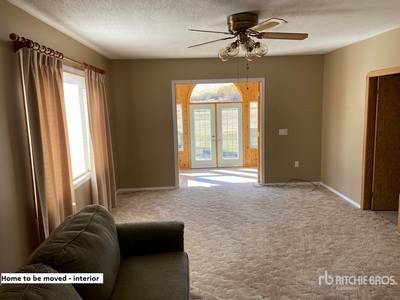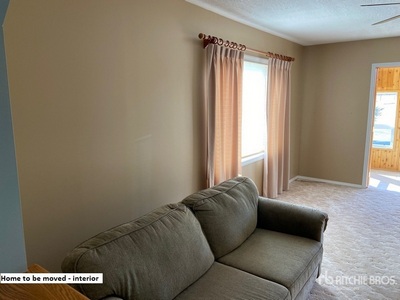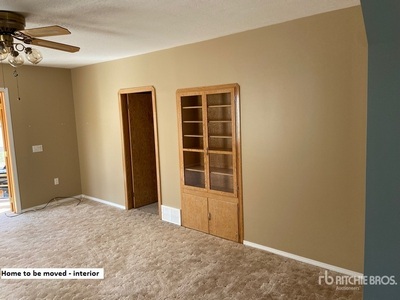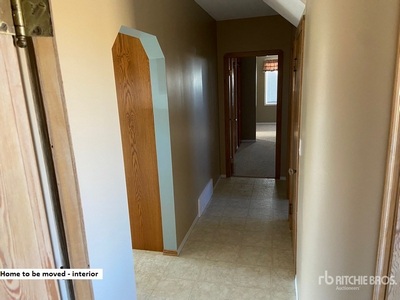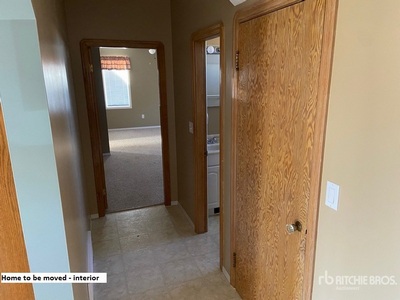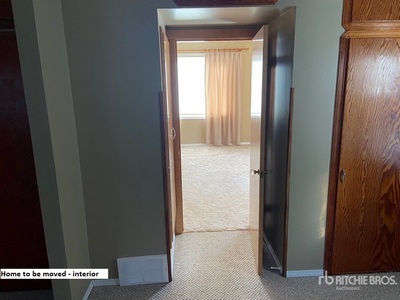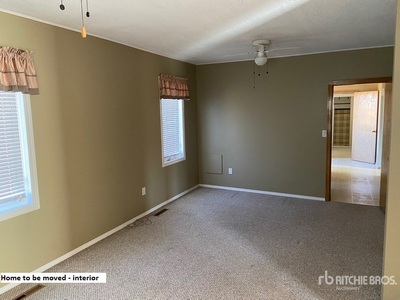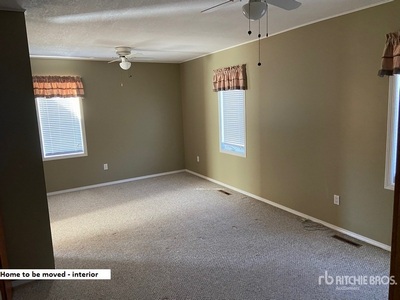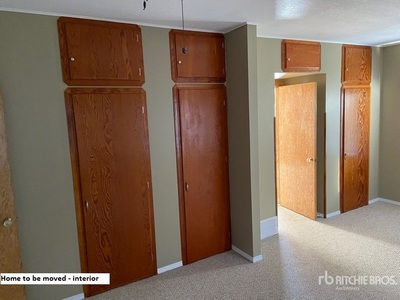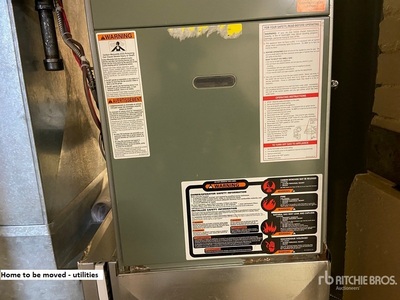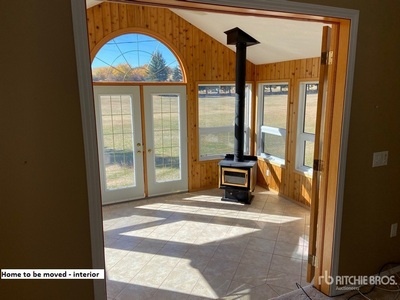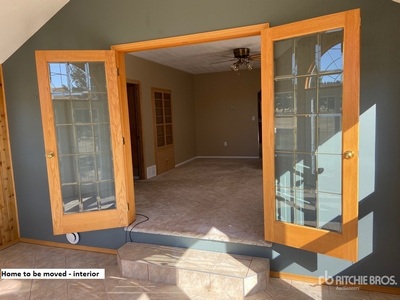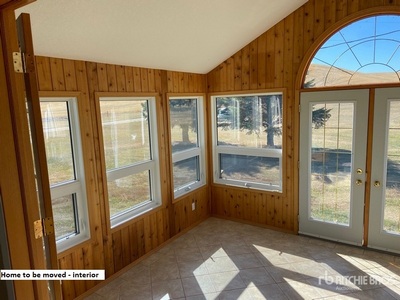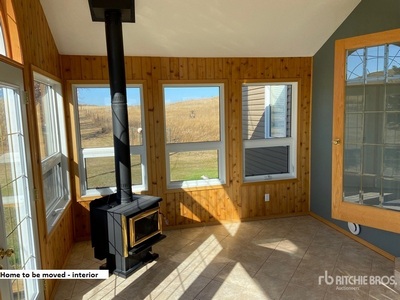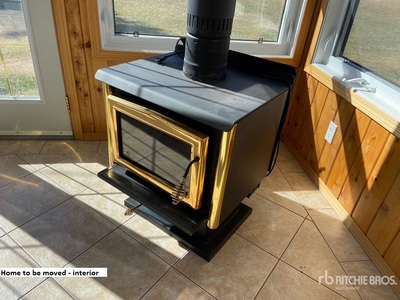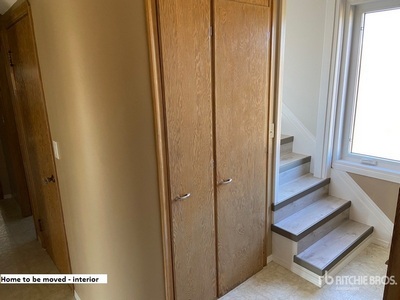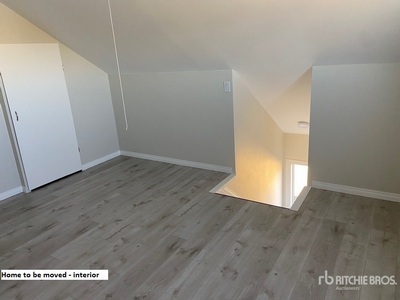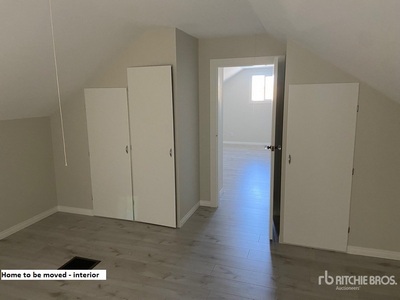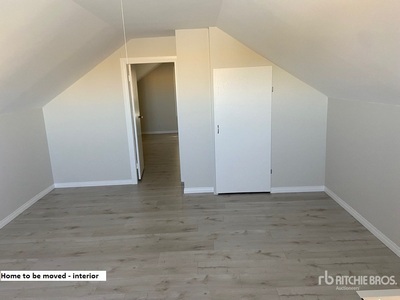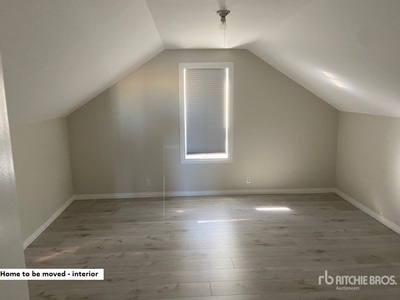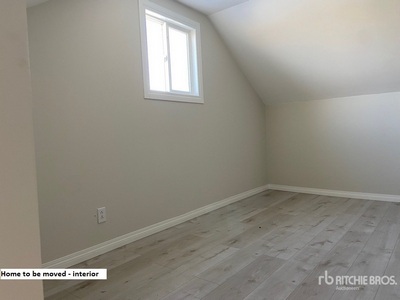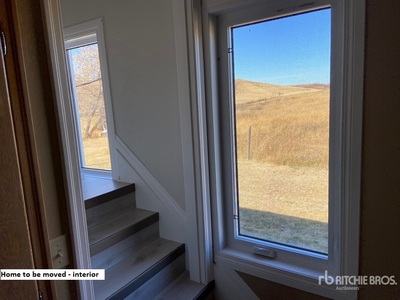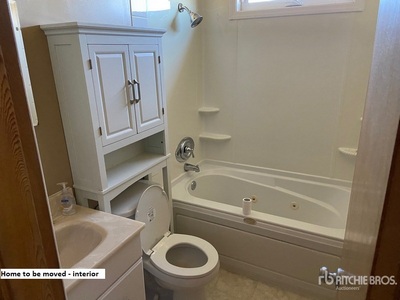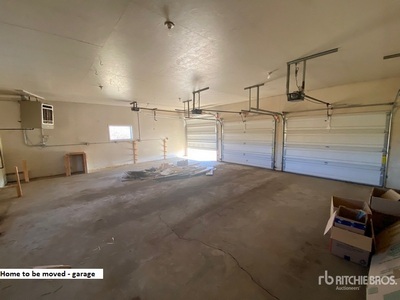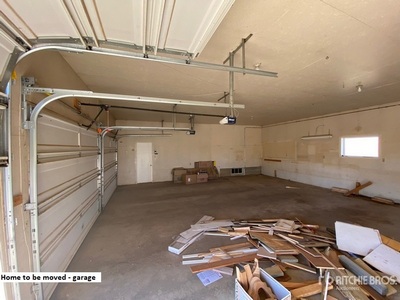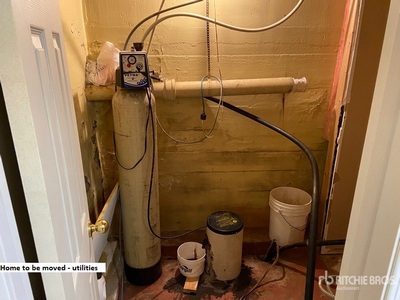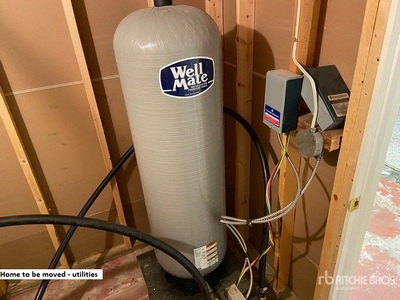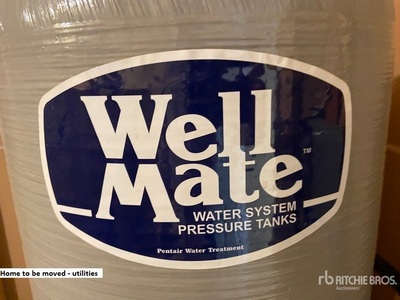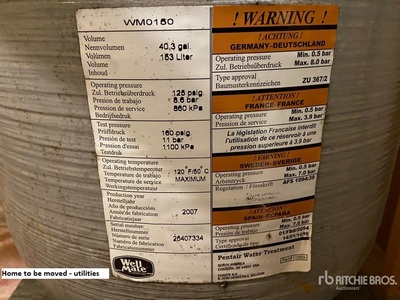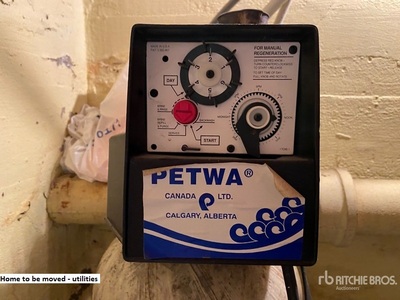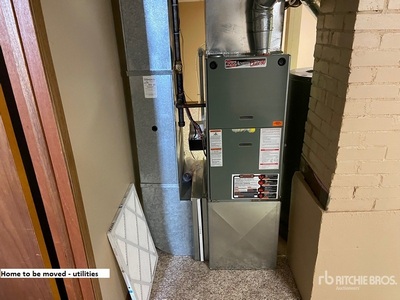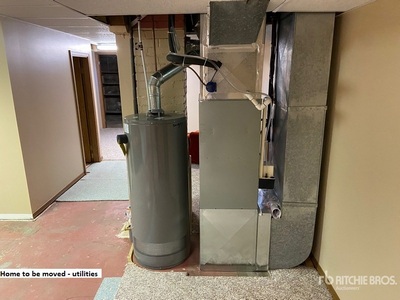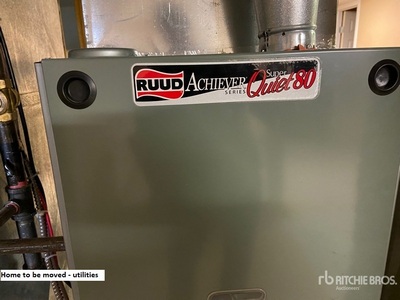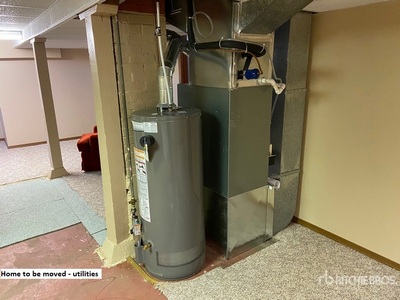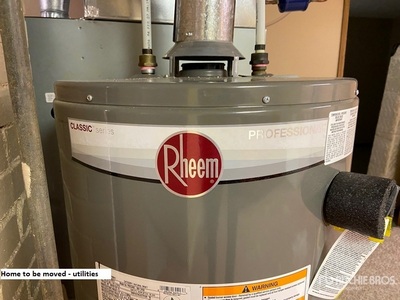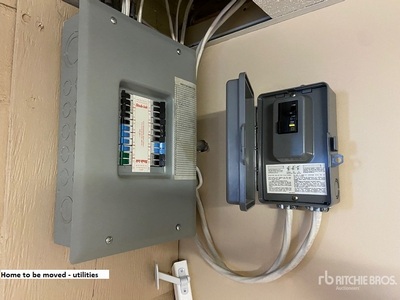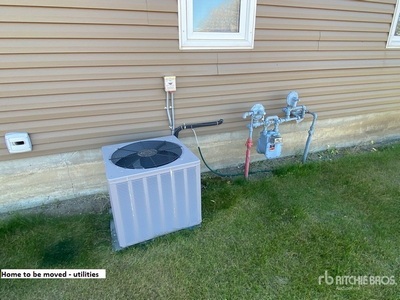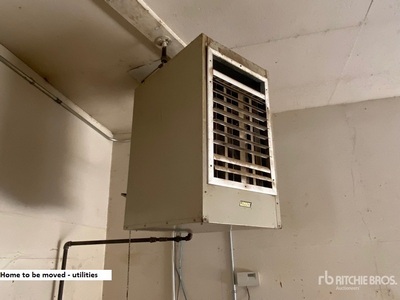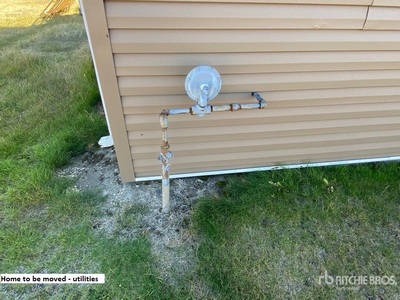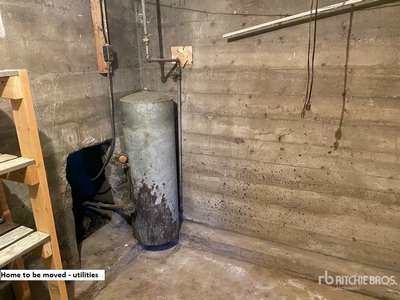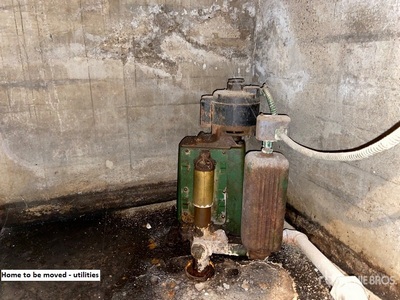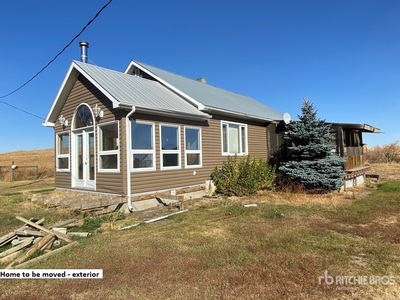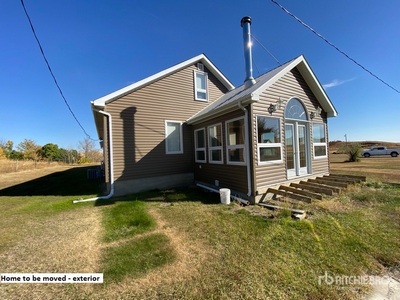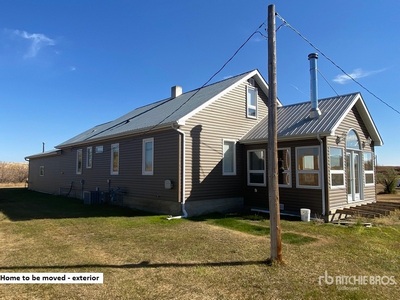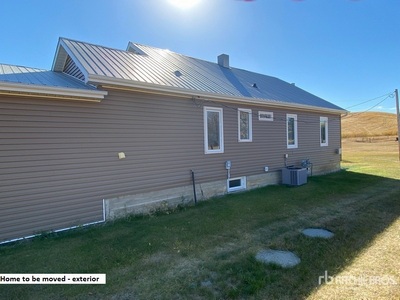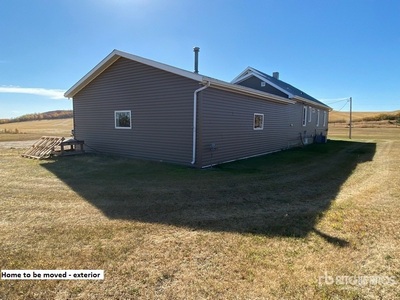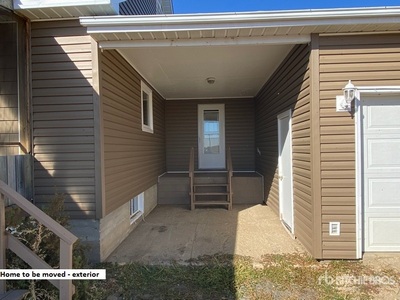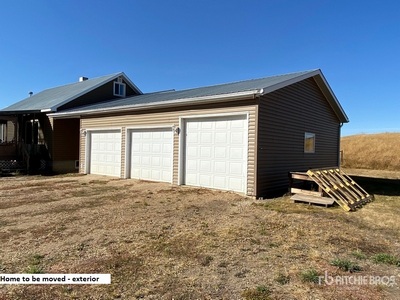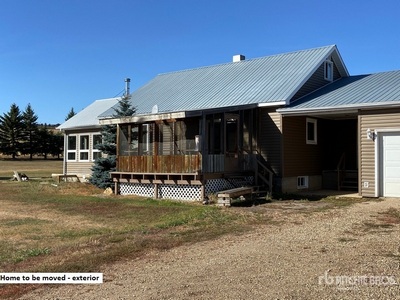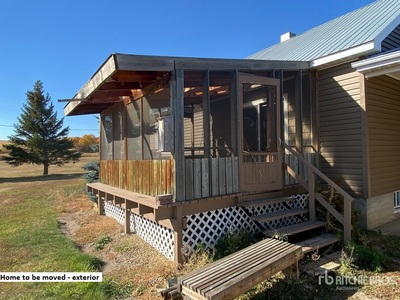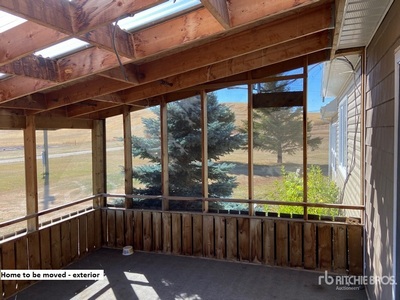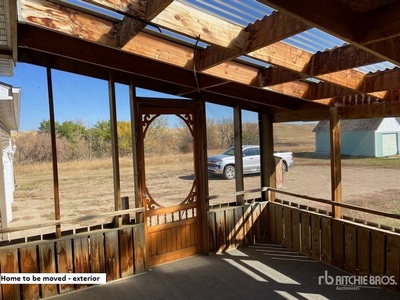 Directions to Property:
Located at GPS 52.656794, -111.507935, South of Lougheed, AB
Home to be Moved
House
952 sq ft, 34 ft x 28 ft House TO BE MOVED, (2) bedroom, (1) bathroom, 11 ft x 15 ft sunroom addition with fireplace, 13 ft x 11 ft covered deck, 32 ft x 27 ft x 10 ft triple attached garage with door openers, washer, dryer, freezer, stove, dishwasher, natural gas forced air furnace, air conditioner, pressure tank. Basement plumbing & electrical available for salvage & reuse in your new location. Buyer responsible for all associated moving costs.
Bidders must satisfy themselves as to the exact current acres, property lines and fence locations, building sizes, taxes and assessments, zoning and permitted uses & surface lease revenue details. The information provided is a guide only.
Open House Information
May be viewed by appointment