Larocque Investments Ltd - Aldersyde, AB
Larocque Investments Ltd - Aldersyde, AB
Larocque Investments Ltd - Aldersyde, AB
Larocque Investments Ltd - Aldersyde, AB
This property to be sold by unreserved auction from Edmonton, June 21, 2019
1 Parcel of Real Estate:
48+/- Title Acres
.8 km Hwy 2 Frontage
Potential Development Land
1850± Sq Ft Home
South of Calgary
Aldersyde, AB
Auction Information
This real estate will be sold on June 21, 2019 by unreserved public auction from the Ritchie Bros. Edmonton auction site. Every lot will be sold to the highest bidder on auction day, regardless of price.
Close
Show zoom options
Hide zoom options
Property Photos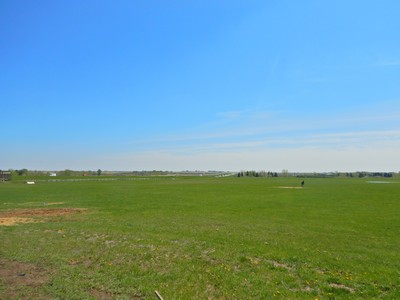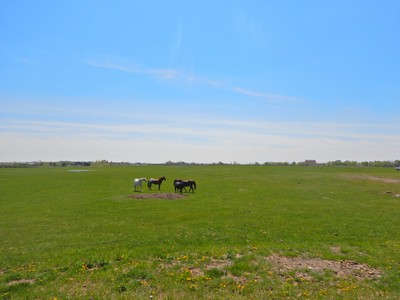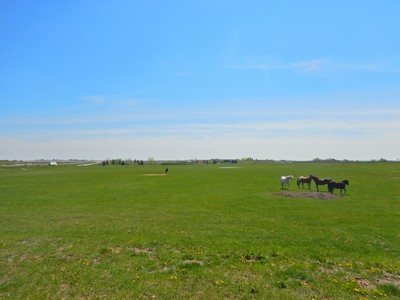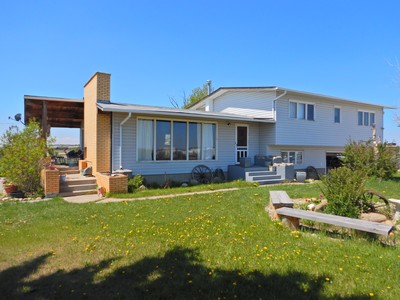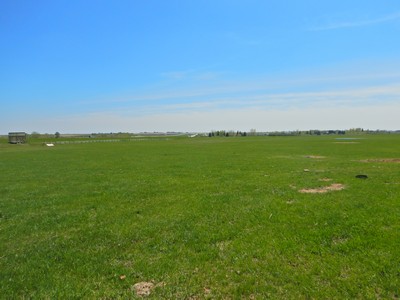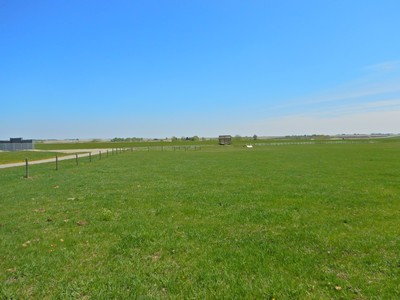 Direction
Directions to property:
From Calgary, AB, go South on Hwy #2 for approx. 20 km to Exit 209, Hwy 7 West Okotoks, then South on Hwy 2A for 2.5 km to Aldersyde, Maple Leaf , then East on Maple Leaf Road for .8 km, property is on the South side. Municipal address 80141 Maple Leaf Rd E.
Directions to auction site:
1500 Sparrow Drive, Nisku, AB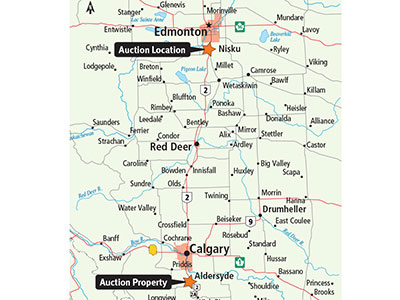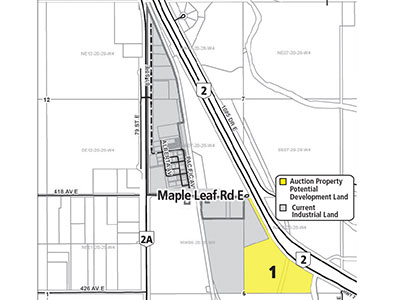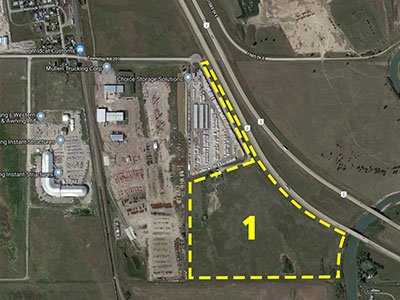 AB/Hamlet of Aldersyde
PNE-6-20-28-W4 – 48± Title Acres
c/w .8 Km of Hwy #2 frontage, located adjacent to Aldersyde Industrial Area, 1850± sq ft home, (4) bedroom, (3) bath, attached garage, power, natural gas, water well, septic field system, livestock fenced, zoned A – Agricultural, taxes $2649.99.
The property transaction date will be Monday July 22, 2019 the seller will retain possession of the home until October 22, 2019
Bidders must satisfy themselves as to the exact current acres, property lines and fence locations, building sizes, taxes and assessments, zoning and permitted uses & surface lease revenue details. The information provided is a guide only.
Contact Information
Alvin Larocque

Kyle Nielson

(Ritchie Bros Territory Manager)

Trevor Huszar

Ritchie Bros. Territory Manager
Jerry Hodge

Ritchie Bros. Real Estate

Brokerage:

Ritchie Bros. Real Estate Services Ltd.