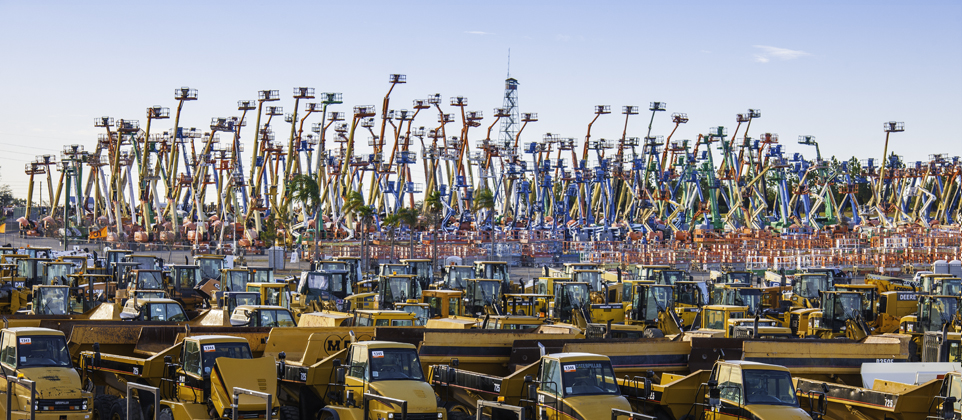 How Does it Work?
Bid On-Site
700 Ritchie Road, Davenport, FL 33897
Register in-person starting February 13th, 2020 at:
700 Ritchie Road, Davenport, FL 33897 with your photo ID (may need to place refundable bid deposit)
Learn more
General Information: 1-866-249-8905
Free transportation will be provided around the yard for your convenience
Test, inspect and compare equipment before you buy
Network with other organizations and enjoy the energy of our live auctions
Learn more
Hear From Our Customers
They are the most professional, full-service organization. Perfect for selling a large spread of equipment, with first-class marketing, online bidding, and access to a global market—the whole package.
Ritchie Bros. has gone far and above as far as customer service. That's something that I will always remember and something I always think about when I go to a sale.
I can search for equipment, compare items, zoom-in on photos, check auction results, bid, buy and even arrange for shipping all without leaving my office.
Benefits of Creating an Account
Create your free online account for a wide range of benefits and start buying online
Get inventory updates
Add to watchlist
View recently sold items
Place PriorityBids before the live auction
Bid online from anywhere
Apply for in-house financing
Orlando Results From Last Year!
15,900+
bidders from 90+ countries
$297,000,000+
of equipment and trucks sold
Sell Your Equipment
All-inclusive services:
No charge for appraisals, photos or online listings
We handle buyer's inquiries and inspections
PriorityBid:
Expanded bidding window as early as 7 days before the auction, increasing the amount of bids
Learn more
Automated bidding process for buyers who cannot attend the live auction
Equipment delivery:
Shipping is made easy with our preferred shipping partners
We provide multiple shipping quotes per request
Convenient and fast, saving you time and money
LAST YEAR'S RESULTS!
Orlando Florida 2019
$297,000,000+
of equipment and trucks sold
15,900+
bidders from 90+ countries
13,500+
items sold