Popular Equipment in Orlando, FL
Benefits of Creating an Account
Bid online from anywhere
View recently sold items
Add to watchlist
Place PriorityBids before the live auction
Apply for in-house financing
Get inventory updates
Get Ready to Bid!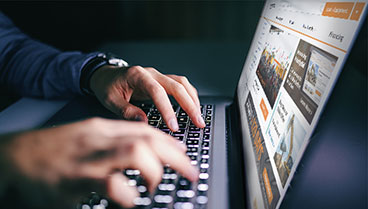 Inspect On-Site
700 Ritchie Road, Davenport, FL 33897
Count on Us
Capitalize on surging online demand
Early bidding with PriorityBid
$50 Billion in online customer purchase power
Sell without transporting equipment

Sell Your Equipment
Complete this form or call 1-866-559-9291 to get started
*The information collected will be retained in accordance with our privacy statement.
PriorityBid was painless, and super easy, and I got super-fast email updates on my bid. I was away for work in the Middle East and was able to bid on a piece of equipment I have been wanting for 2 years! I will use it again and again!
Ritchie Bros. has gone far and above as far as customer service. That's something that I will always remember and something I always think about when I go to a sale.
I can search for equipment, compare items, zoom-in on photos, check auction results, bid, buy and even arrange for shipping all without leaving my office.
Access Additional Auction Event Information >