Journal Content
Ritchie Bros. is coming closer to you - Jönköping, Sweden!
We recently openend our new yard in Jönköping as part of our European auctions.
With the addition of the Ritchie Bros. Jönköping yard in Sweden, we offer a new way of selling and buying heavy equipment in the European auctions. Save on costs on transport, or experience the ease to inspect interesting equipment personally in your area. It's all possible at your local RB yard in Jönköping, Sweden.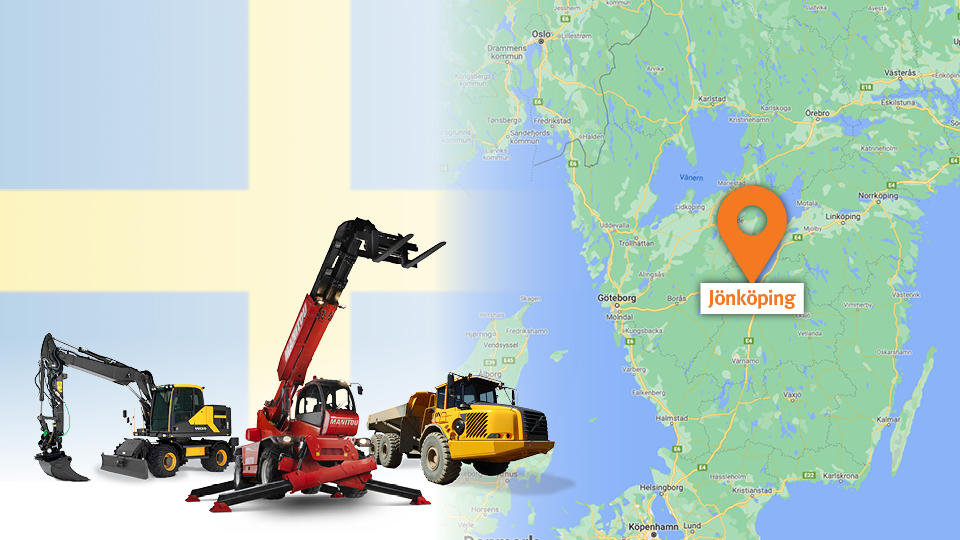 Looking to sell heavy equipment in Jönköping, Sweden? At Ritchie Bros., we've reacted fast and adapted our business so we can still help you sell equipment during these unchartered times. We're a technology-driven company, and best positioned to excel in an online-only, large-scale market.
Demand from motivated buyers around the world is high and online participation has skyrocketed. We have approved online bidders with over €40 billion in 'buying power'. If you need fast asset liquidity, a convenient selling experience and fast time-to-cash, you can count on us.
Global marketing that generates more demand for your equipment
Competing bidders from around the world
All-inclusive service, flexible consignment options

*The information collected will be retained in accordance with our  privacy statement.
Your Local Territory Managers
Hear From Our Customers
Selling with Ritchie Bros. is very easy: you sign the contract, deliver the machine, and after 21 days, you get paid. No need for us to arrange appointments with buyers, negotiate prices, and face uncertainty. These are significant advantages, and that's why I choose Ritchie Bros.
Our experience with Ritchie Bros. has been very positive. I call Ritchie Bros., and I tell them the machine type, the brand, and the year of production. Then they receive the equipment and take care of the whole selling process. We enjoy the simplicity and the certainty of selling.
Having participated in three Timed Auctions and selling hundreds of assets, I have been surprised to see the impact going 'online only' has made to us as a seller. The Timed Auction system achieved an additional sale premium for us, and we have seen quite a lot of our unit selling prices exceed our expectations.
We Offer Multiple, Easy Ways To Buy And Sell Equipment