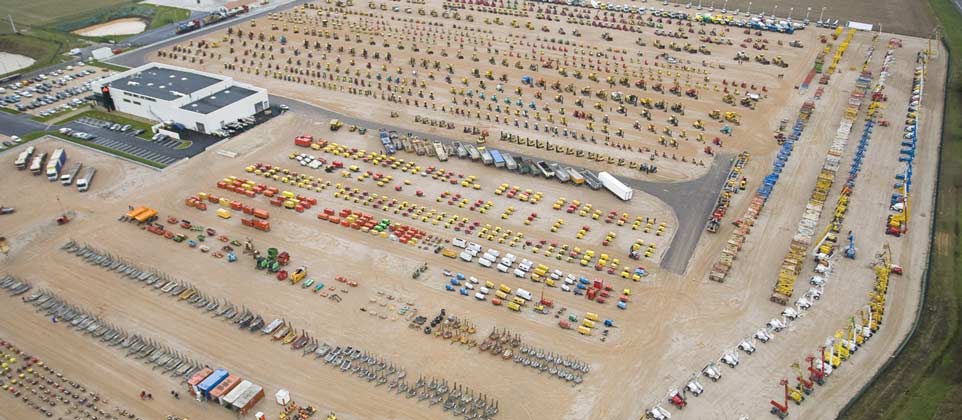 Ritchie Bros. Auctioneers
St. Aubin sur Gaillon, FRA
Zac les Champs Chouette 2,
St Aubin sur Gaillon, France 27600
Tel. 33.2.32778610
Fax. 33.2.32527798

Maps and Directions Maps and Directions
Site Information
St. Aubin sur Gaillon:
Zac les Champs Chouette 2 France 27600
Cahors:
Lieu-dit Ferrieres, RD820, Lamothe Cassel, 46240
Avignon:
Chemin de Tartay, 84140 Avignon
Office Hours: Mon - Fri, 8am - 5pm
Yard Hours: 8 am-4 pm
For further assistance, please call Customer Care or connect with one of the sale representatives.
Hours & registration
Regular site hours

Mon - Fri, 8:00 am - 12:30 pm, 13:30 pm - 5:00 pm
Yard hours
8:00 am - 12:00 pm, 13:30 pm - 4:00 pm
See all representatives
Maps and Directions
Auction Map
Show on Map
Street View
View on Google Maps
Auction Site

Auction Site

Zac les Champs Chouette 2

St Aubin sur Gaillon

27600

France

Auction HQ hotel

Auction HQ hotel

7 rue St Germain - 27400 Louvier, France
Buying at Ritchie Bros.
Top 3 reasons to buy at our auctions
Huge selection of equipment and trucks
No minimum bids or reserve prices—every item sells
Clear title/free of liens or we'll offer you a refund
Get ready for the auction
Online bidding is always free
At Ritchie Bros., it's always free to register and bid online in any of our live auctions - we do not charge any fees in order to use this service, regardless of whether you bid via our website, our mobile app, or if you place a PriorityBid
Now accepting PriorityBids
Never miss a lot - Place a PriorityBid before the live auction starts.
Tell us how much you're willing to pay and we'll bid the lowest amount required for you to win!
Check the schedule and bid
Check the schedule before auction day so you know when and where to bid.