Bahamas Waterfront Development/Investment Opportunity - Bahama Reef Yacht & Country Club Complexes Freeport, Grand Bahama Island
Property Summary
Three, Multi-unit apartment complexes
35 total units and neighboring buildable lot
One cleared and planted buildable lot
Located in the Bahama Reef Yacht & Country Club Complexes
Freeport, Grand Bahama Island
A premier investment or development opportunity — The Sea Breeze and Le Chateau Apartment complexes located within the Bahama Reef Yacht and Country Club complexes include three separate apartment buildings and a neighboring buildable lot set on a total of 1.37 acres with an appealing 475 feet of water frontage.
Walkable to The Ocean Reef Yacht Club & Resort, minutes from one of the world's top Top 100 golf courses — The Grand Lucayn's Reef Course — and a short drive from the bright lights and white sand beaches of Freeport/Lucaya, these three apartment communities in The Bahamas Reef Yacht and Country Club Complexes are ripe with opportunity. Ideal to transform into a condominium development for enjoyment while your yacht awaits at the marina beyond or to update and keep as a rental property for local residents.
As the Bahamas fourth largest island, a tax haven flourishing in tourism, banking and building construction, The Sea Breeze and Le Chateau Apartments are primed to offer endless opportunities for a visionary investor.
Property Information
This property will be sold as one lot on February 18, 2016 unreserved public auction in Orlando, Florida. The property will be sold to the highest bidder on auction day, regardless of price.
Bahama Reef Yacht & Country Club Complexes
Freeport, Grand Bahama Island
Property Features include:
Three, multi-unit apartment complexes
35 total units and neighboring buildable lot
1.37± total acres with 475± ft of waterfront/dockage
Private swimming pool & bar
Neighbors the Ocean Reef Yacht Club & Resort
Minutes from town center and airport
Ideal rental scenario
Close
Show zoom options
Hide zoom options
Property Photos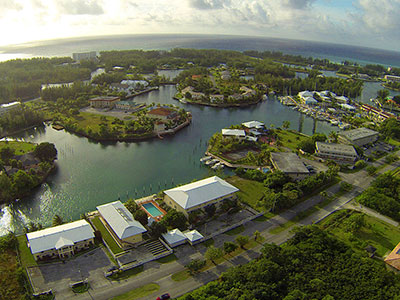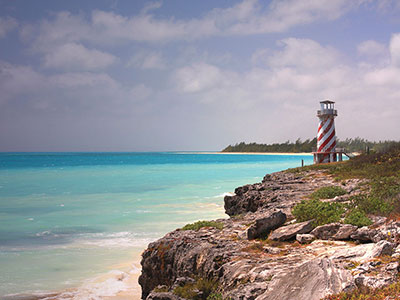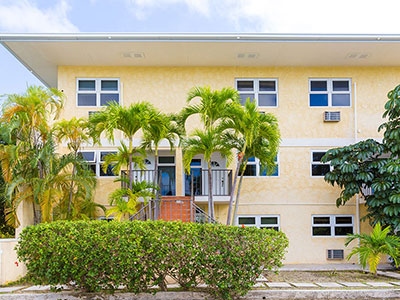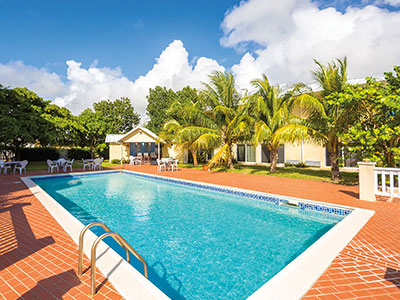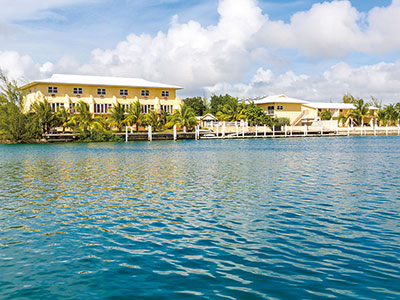 Contact Information
Travis Buffenbarger

(Regional Operations Manager)

Danny Prell, Concierge Auctions

(Project Manager)

646.568.0531 (direct line)
James Sarles

(James Sarles Realty)
Open house information
The Concierge Auctions Project Sales Manager will be onsite every day from 1-4pm and by appointment