Buffalo View Estates - East of Red Deer & West of Stettler
Buffalo View Estates - East of Red Deer & West of Stettler
Buffalo View Estates - East of Red Deer & West of Stettler
Property Summary
24 Lake Properties on Buffalo Lake
Lots from 0.2± to 0.32± Title Acres
East of Red Deer
West of Stettler
AB/Stettler County
Auction Information
This real estate will be sold on June 14, 2017 by unreserved public auction at the Ritchie Bros. Edmonton (Nisku), AB auction site. Every lot will be sold to the highest bidder on auction day, regardless of price.
Close
Show zoom options
Hide zoom options
Property Photos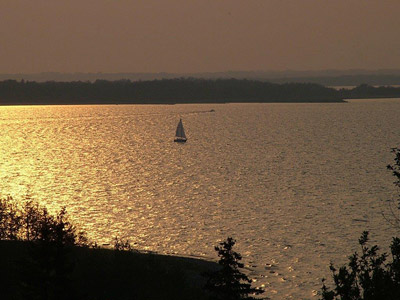 Sunset on Buffalo Lake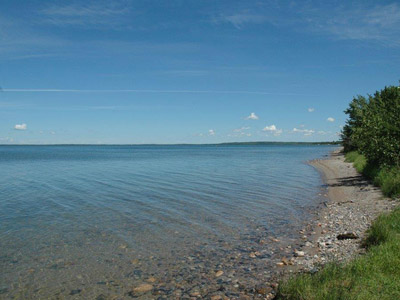 Buffalo Lake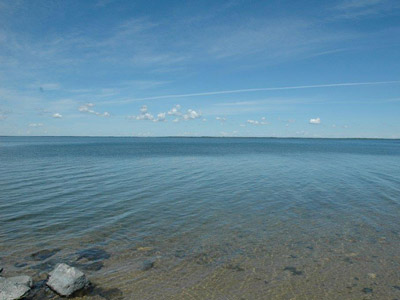 Buffalo Lake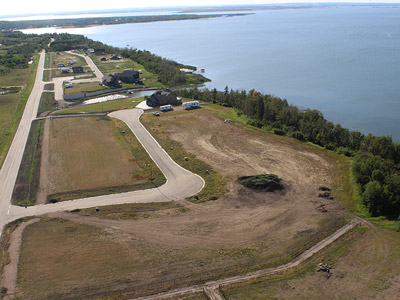 Buffalo View Estates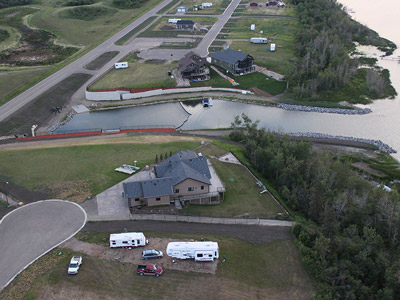 Boat Launch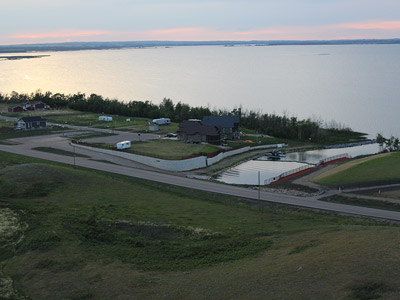 Boat Launch
Direction
Directions to property:
From Red Deer or Lacombe, AB go East to the intersection of Hwy 21 & Hwy 601, then 12 km (7.5 miles) East on Hwy 601 to Hwy 835, then 5.25 km (3 miles) North to Bayview St, then East to the property.
OR
From Stettler, AB go 10 km (6.2 miles) West on Hwy 12 to Erskine, then 15 km (9.3 miles) North on Hwy 835 to Bayview St, then East to property.
Directions to auction site:
Edmonton Auction Site: 1500 Sparrow Dr, Nisku, AB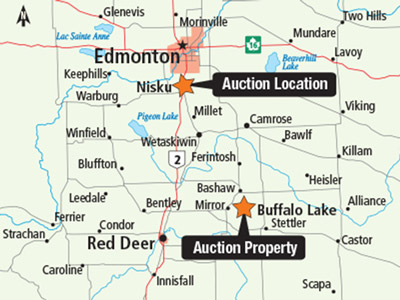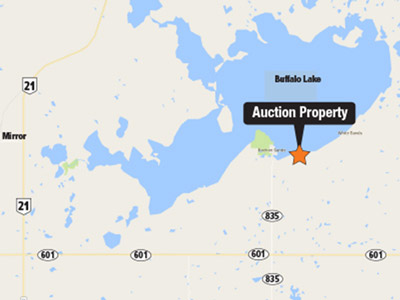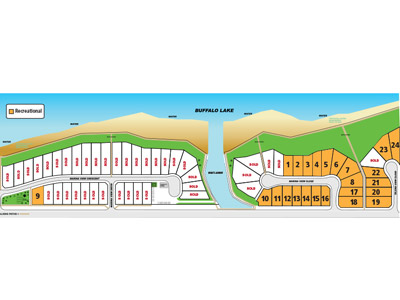 Click on map for larger image
AB/Stettler County
24 beautiful lake properties overlooking the very pristine Buffalo lake. Centrally located between Edmonton & Calgary and just a short commute East of Red Deer. Buffalo View Estates is a premier lakeside development adjacent to the Summer Village of Rochon Sands.
The properties are fully serviced with:
municipal water & sewer
natural gas
power
telephone
paved streets
concrete curbs & gutters
boat launch
These are truly exceptional recreational properties!
Take advantage, they will sell completely unreserved.
Lot 46 Block 2 Plan 0720960 – 0.21± Title Acres - Taxes $1,453.67 - 2016 Assessment $201,800.00
Lot 47 Block 2 Plan 0720960 – 0.21± Title Acres - Taxes $1,453.67 - 2016 Assessment $201,800.00
Lot 48 Block 2 Plan 0720960 – 0.22± Title Acres - Taxes $1,516.06 - 2016 Assessment $210,460.00
Lot 49 Block 2 Plan 0720960 – 0.23± Title Acres - Taxes $1,422.33 - 2016 Assessment $197,450.00
Lot 50 Block 2 Plan 0720960 – 0.27± Title Acres - Taxes $1,512.60 - 2016 Assessment $209,980.00
Lot 51 Block 2 Plan 0720960 – 0.28± Title Acres - Taxes $1,665.24 - 2016 Assessment $231,170.00
Lot 52 Block 2 Plan 0720960 – 0.30± Title Acres - Taxes $1,665.24 - 2016 Assessment $231,170.00
Lot 53 Block 2 Plan 0720960 – 0.26± Title Acres - Taxes $1,045.15 - 2016 Assessment $145,090.00
Lot 8 Block 1 Plan 0620307 – 0.20± Title Acres - Taxes $867.30 - 2016 Assessment $120,400.00
Lot 65 Block 2 Plan 1123970 – 0.22± Title Acres - Taxes $926.66 - 2016 Assessment $128,640.00
Lot 37 Block 2 Plan 0720960 – 0.20± Title Acres - Taxes $867.30 - 2016 Assessment $120,400.00
Lot 36 Block 2 Plan 0720960 – 0.20± Title Acres - Taxes $867.30 - 2016 Assessment $120,400.00
Lot 35 Block 2 Plan 0720960 – 0.20± Title Acres - Taxes $867.30 - 2016 Assessment $120,400.00
Lot 34 Block 2 Plan 0720960 – 0.20± Title Acres - Taxes $867.30 - 2016 Assessment $120,400.00
Lot 33 Block 2 Plan 0720960 – 0.20± Title Acres - Taxes $867.30 - 2016 Assessment $120,400.00
Lot 32 Block 2 Plan 0720960 – 0.20± Title Acres - Taxes $867.30 - 2016 Assessment $120,400.00
Lot 54 Block 2 Plan 0720960 – 0.23± Title Acres - Taxes $956.33 - 2016 Assessment $132,760.00
Lot 55 Block 2 Plan 0720960 – 0.27± Title Acres - Taxes $1,060.57 - 2016 Assessment $147,230.00
Lot 69 Block 2 Plan 1524917 – 0.28± Title Acres - Taxes $1,076.06 - 2016 Assessment $149,380.00
Lot 70 Block 2 Plan 1524917 – 0.25± Title Acres - Taxes $1,015.70 - 2016 Assessment $141,000.00
Lot 72 Block 2 Plan 1524917 – 0.24± Title Acres - Taxes $986.02 - 2016 Assessment $136,880.00
Lot 73 Block 2 Plan 1524917 – 0.25± Title Acres - Taxes $1,015.70 - 2016 Assessment $141,000.00
Lot 62 Block 2 Plan 0720960 – 0.31± Title Acres - Taxes $1,750.52 - 2016 Assessment $243,010.00
Lot 63 Block 2 Plan 0720960 – 0.32± Title Acres - Taxes $1,752.52 - 2016 Assessment $243,330.00
Contact information
Pat Bolin

(Contact)

Jerry Hodge

(Ritchie Bros. Real Estate)

780.706.6652 (Cell)
All West Realty Ltd.

(Broker)
Open house information
Property may be viewed without an appointment