Brian & Louise Anderson - Southeast of Breton
Brian & Louise Anderson - Southeast of Breton
Property Summary
Parcel of Real Estate:
161± Title Acres of Pasture
Southeast of Breton
AB/County of Wetaskiwin
Auction Information
This real estate will be sold on April 26, 2017 by unreserved public auction at the Ritchie Bros. Edmonton (Nisku) auction site. Every lot will be sold to the highest bidder on auction day, regardless of price.
Close
Show zoom options
Hide zoom options
Property Photos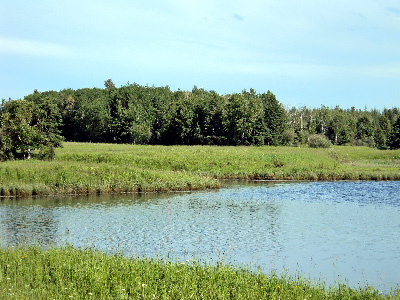 Breton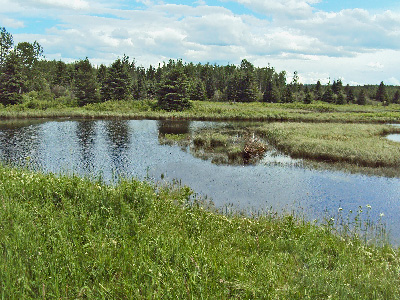 Breton
Breton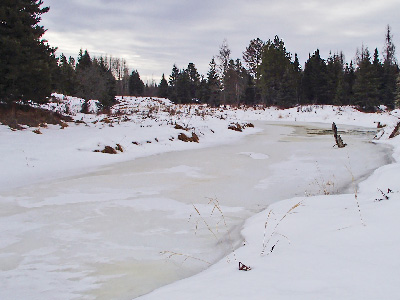 Breton
Directions
Directions to property:
From Breton, AB at the intersection of Hwy 20 & Hwy 616 go 6.4 km (4 miles) East on Hwy 616 to Rge Rd 33, then 4.8 km (3 miles) South on Rge Rd 33 to Twp Rd 473, then 1.6 km (1 mile) West to Rge Rd 34, then 0.8 km (½ mile) South. Property on the West side.
OR
From Hwy 616 & Rge Rd 33 go 4 miles South on Rge Rd 33 to Twp Rd 472, then 1.6 km (1 mile) West. Property on the North side.
Directions to auction site:
Edmonton Auction Site: 1500 Sparrow Dr, Nisku, AB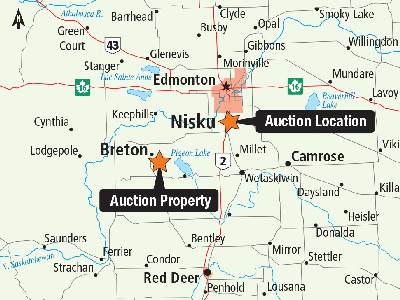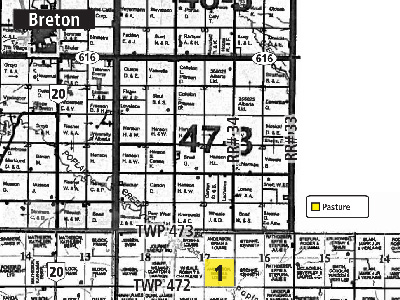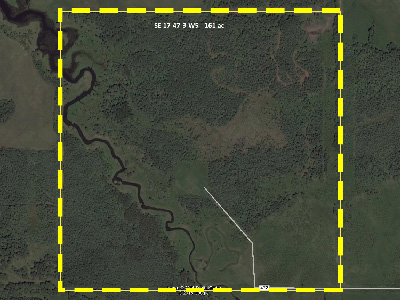 AB/County of Wetaskiwin
SE 17-47-3-W5 – 161± Title Acres - Pasture
c/w: 40 +/- ac native pasture, balance bush & bush pasture, Modeste/Poplar Creek & spring fed water pond, new 4 strand barbed wire perimeter fence in 2016, taxes $89.86.
Fencing may not be on property line
Contact Information
Louise Anderson

(owner)

Jerry Hodge

(Ritchie Bros. Real Estate)

780.706.6652 (Cell)
All West Realty Ltd.

(Broker)
Open House Information
Property may be viewed without an appointment or call Louise Anderson to arrange viewing.