Your Local Farm Equipment Auctioneer With Global Reach
Hundreds of items added daily | Convenient bidding options including the mobile app | Financing available
Benefits of Creating an Account
Create your free online account for a wide range of benefits and start buying online
Get inventory updates
Add to watchlist
View recently sold items
Place PriorityBids before the live auction
Bid online from anywhere
Apply for in-house financing
Hear From Our Customers
Ritchie Bros. auctions run like a well-oiled machine. They are so efficient, everyone knows their specific role and works hard to do it well.
Trust is a huge factor when you're making a decision of that magnitude.
Ritchie Bros. has the expertise to handle every aspect of the sale – from the advertising to the auction itself – and they get you broad exposure with their advertising.
How Does it Work?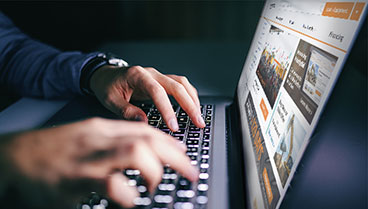 Note: If you can't bid online the day of the auction, you can place bids as early as 7 days using PriorityBids
PurchaseFlexTM Financing – exclusively available from Ritchie Bros. Financial Services – gives you fast approvals and the freedom and flexibility to buy what you need, when you need it.
Up to 100% financing with $0 down
Fast approvals – as quick as one day
Affordable, low monthly payments
10+ years' experience with equipment finance customers
Flexible lease options
We take care of everything.
All-inclusive services
60+ years industry expertise
Maximum returns
Certainty of sale
Flexible consignment options

Sell Your Equipment
Complete this form or call +1-866-897-0292 to get started
*The information collected will be retained in accordance with our privacy statement.