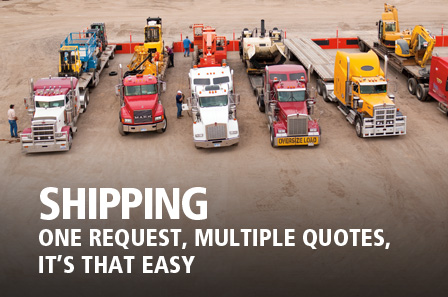 One-click shipping quotes.
get free, no obligation shipping quote for:
We're sorry. We have encountered a problem:
Shipping. Simplified.
List your shipment and start getting quotes
Review your shipping quotes
Sign up as a transportation service provider
What Our Customers Say
"I loved the competitive bidding for my shipment!"
- rplattner on uShip.com
Read more feedback.
Do you haul heavy equipment?