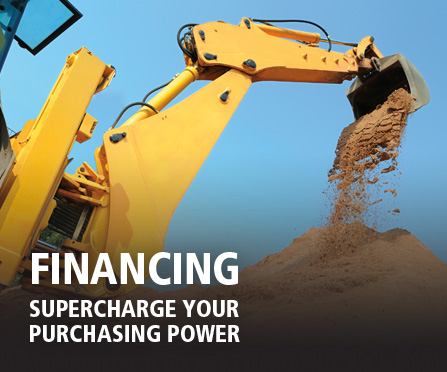 Enjoy fast approvals & low monthly payments
Apply for auction financing today and get more for your money on auction day. We offer low monthly payments to make the equipment you need more affordable and to help you save your cash for running your business.
Equipment and financing under one roof
Get your financing from the same place you get your equipment. It's convenient, fast and flexible.
Up to 100% financing, with no down payment
Fast approvals, no obligations, free to renew
Approvals good for up to 90 days at any Ritchie Bros. auction
Get quick release of your equipment
Apply today. It's fast, easy and convenient.
Get pre-approved now
Complete the simple online credit application today:
Apply by phone (U.S. & Canada):
Questions about financing?
Read our financing FAQ or call Ritchie Bros. Financial Services to find the right solution for you: