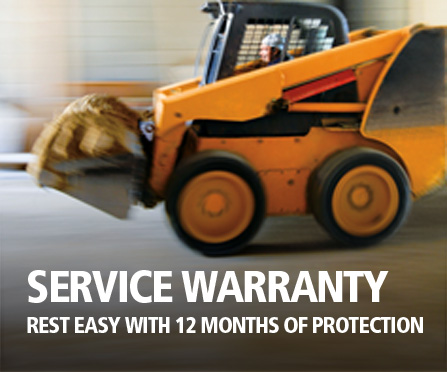 Protect yourself with a powertrain warranty
Enjoy peace of mind after the auction: purchase an optional powertrain warranty, now available on select equipment sold at our auctions (U.S., Canada and Australia). For added resale value, options for transferable and non-transferable warranties exist.
Enjoy hassle-free claims and 12 months of protection against costly repairs due to sudden mechanical breakdown or failure during normal use.
Learn more about powertrain warranties available in U.S., Canada and Australia.
Low rates and hassle-free claims
Powertrain warranties are affordable and are a small fraction of the cost of repairing your valuable equipment.
To make a claim, simply call the toll free number on your certificate and deal directly with the warranty administrator. Coverage starts within 24 hours of purchase.
Purchase before your equipment leaves the auction site
Powertrain warranties can only be purchased before the equipment is removed from the auction site.
If you bid in person, pay for your warranty at the registration counter on-site. If you bid online, phone the auction site for more information.