North East, MD - March 26 & 27, 2012
Day 1 – Monday, March 26 – 10 am start
Featuring Equipment from United Rentals
United Rentals, the world's largest equipment rental company, is selling more than 500 lifting, aerial, dirt and general equipment items, including a large selection of reconditioned boom lifts.
PLEASE NOTE: On-site bidding will only be available at our auction location in North East, MD.
500+ items will be sold on behalf of United Rentals, including: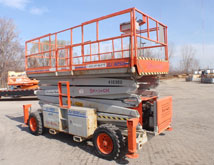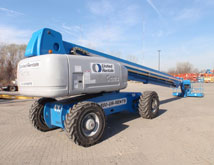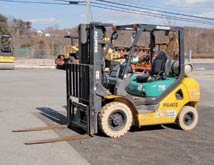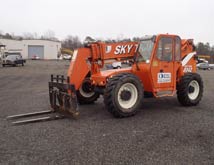 Virtual Ramp Auction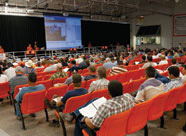 For this special auction, equipment will be sold by Virtual Ramp — where we display the equipment on a huge theater screen. Select items will be sold by Timed Auction. Bid in person at our North East MD auction site, online in real time at rbauction.com, or by proxy.
Auction location
3201 West Pulaski Highway, North East, MD
Phone: 1.410.287.4330
Equipment Inspection & Pick-up Locations
PLEASE NOTE: Equipment being sold in this auction is available for inspection – and pick-up after purchase – at the locations listed below. Please note that state sales tax will be applicable based on the state location of the equipment.
United Rentals Locations - (open Mon-Fri 7 am - 5 pm)
2150 Trade Center Drive
222 Bergen Turnpike
124 Windsor Highway
7178 Schuyler Road, East
Ritchie Bros. Auctioneers Locations - (open Mon-Fri 8 am - 5 pm)
3201 West Pulaski Highway
Day 2 – Tuesday, March 27 – 8 am start
2,000+ Items & counting
Live auction starts at 8 am. Select items will be sold by Timed Auction.
How to buy equipment
Ritchie Bros. Auctioneers is the world's largest auctioneer of heavy equipment and trucks, conducting hundreds of unreserved public auctions around the world each year.
As with every Ritchie Bros. auction, this auction is open to the public and unreserved. Every item will be sold to the highest bidder on auction day, with no minimum bids or reserve prices.
This is a great opportunity for anyone looking to upgrade their equipment fleet. Interested buyers can inspect the equipment on our website or at the auction sites, and then bid in person or online.
First time bidding at a Ritchie Bros. auction? Learn more about how to bid at our auctions.