Selling at 11:00 am MST on Friday, May 17th from Phoenix, AZ
Ritchie Bros. is proud to partner with Inland Kenworth and Truckers Against Trafficking to help fight human trafficking. Ritchie Bros. will sell a custom "Everyday Heroes" Kenworth T680 at our Phoenix auction on May 17 with proceeds of the sale going to generating awareness, further educating and fund efforts against human trafficking.
Truckers Against Trafficking and Inland Kenworth unveiled the Everyday Heroes truck at the National Mall in Washington DC in January, kicking off a four-month tour with stops at TMC Annual Meeting in Atlanta (March 18-21), and the Mid-America Trucking show in Louisville (March 28-30), before going on exhibit at Richie Bros.' Houston auction (April 16), Denver auction (May 8) and finally the Phoenix Auction (May 17), where the truck will be auctioned.
The special Kenworth T680 is fully loaded with a 76-inch sleeper, 485-hp PACCAR MX-13 engine, and PACCAR 12-speed automated transmission. See attachment for complete specs.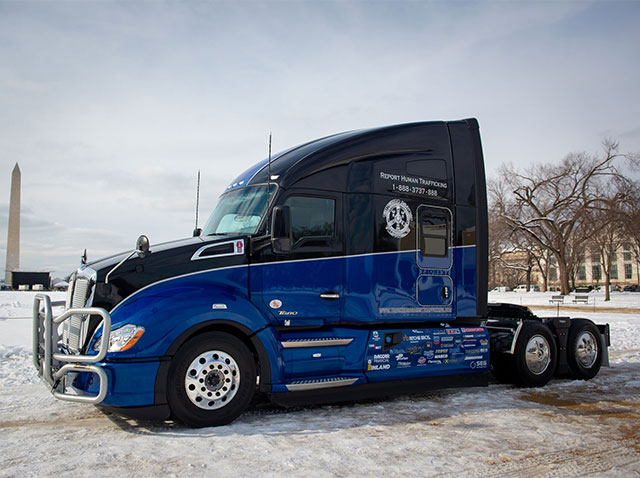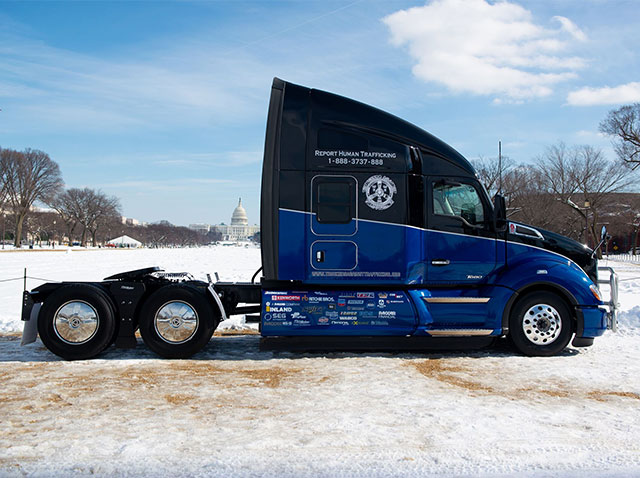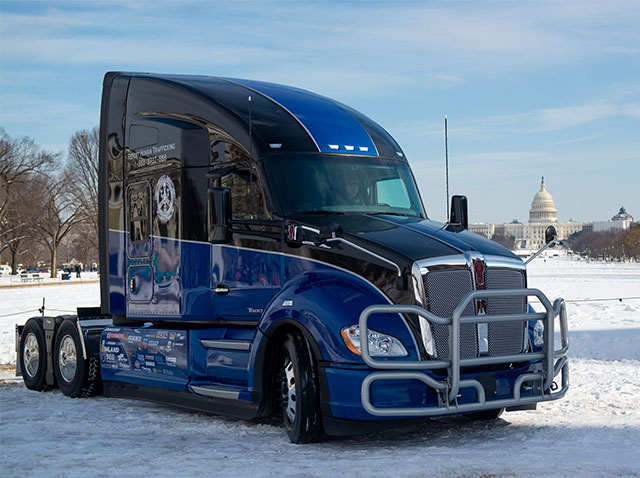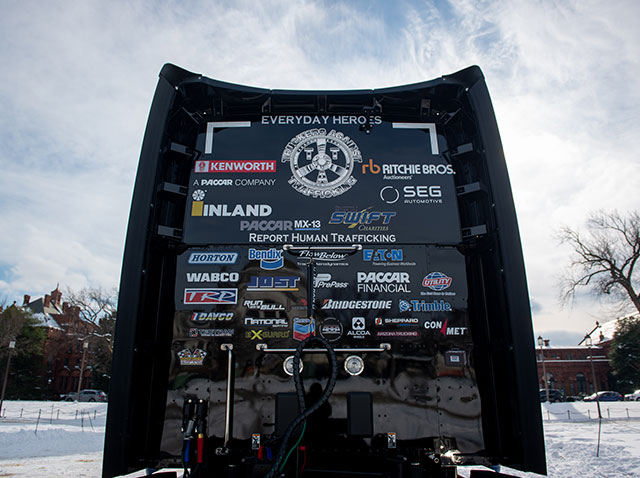 About Truckers Against Trafficking
Truckers Against Trafficking (TAT) is a 501(c)3 that exists to educate, equip, empower and mobilize members of the trucking and busing industries to combat human trafficking.
We have 3 main goals:
Saturate trucking and busing industries with TAT materials
Partner with law enforcement and government agencies to facilitate the investigation of human trafficking
Marshal the resources of our partners to combat this crime