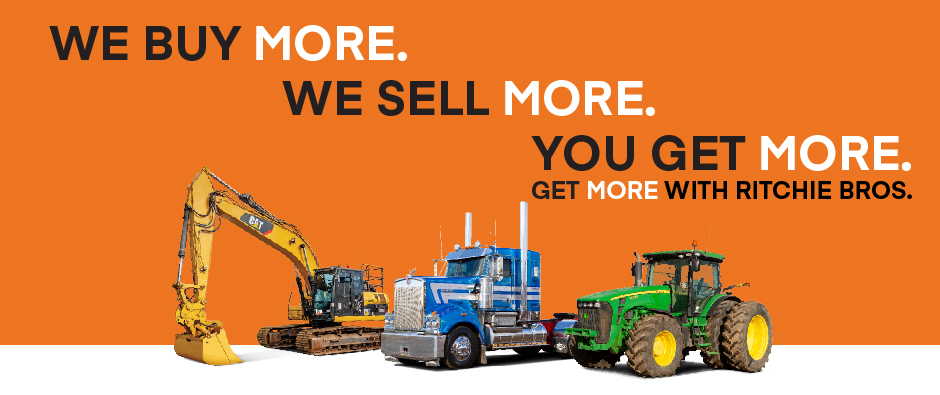 You have heavy machinery to sell? We have different options for you
Sell to us
We buy used equipment and trucks, ask us for an offer
We sell for you
We will take care of everything for you and sell rapidly in one of our auctions
We help you sell
We take care of marketing your assets, assist with buyer negotiations and secure a safe transaction
"Selling with Ritchie Bros. is very easy: you sign the contract, deliver the machine, and after 21 days, you get paid. No need for us to arrange appointments with buyers, negotiate prices, and face uncertainty. These are significant advantages, and that's why I choose Ritchie Bros."
Graeme Burke
Founder of Burke's Transport
"The whole team at Ritchie Bros. have been really good to deal with; they have been on-site here the whole time and even helped my staff to get everything in order. I was really impressed by Ritchie Bros. and their attention to detail. They put an extraordinary amount of effort into laying everything out and were here on-site for weeks making it happen."
Sue Watson
Operating Partner of Corinella Farms