This property to be sold by unreserved auction from Grande Prairie, November 20, 2019
Grazing Lease Improvement:
GRL 010021
480± Acres
75 AUM
AB/ County of Northern Lights
Auction Information
This real estate will be sold on November 20, 2019 by unreserved public auction from the Ritchie Bros. Grande Prairie auction site. Every lot will be sold to the highest bidder on auction day, regardless of price.
Directions
Directions to property:
From Peace River, AB, at the intersection of Hwy 2 & Hwy 743 (Weberville Rd) go 27.5 km (17 miles) North to Rge Rd 215, then a slight left for 250 meters (0.15 miles) to Twp Rd 861, then 3.3 km (2 miles) West to Rge Rd 221, then 0.37 km (0.4 miles) South. GPS 56.41981, -117.364822.
Directions to auction site:
721076 Range Rd 51, Grande Prairie, AB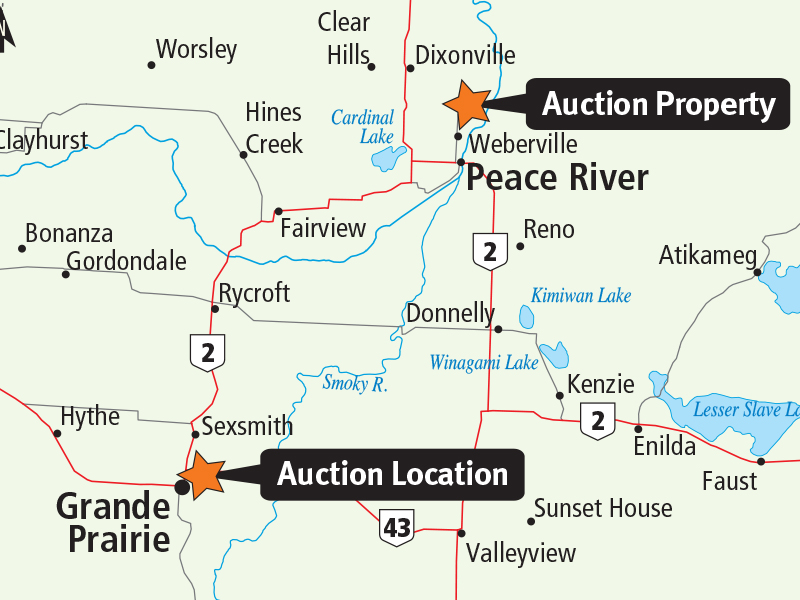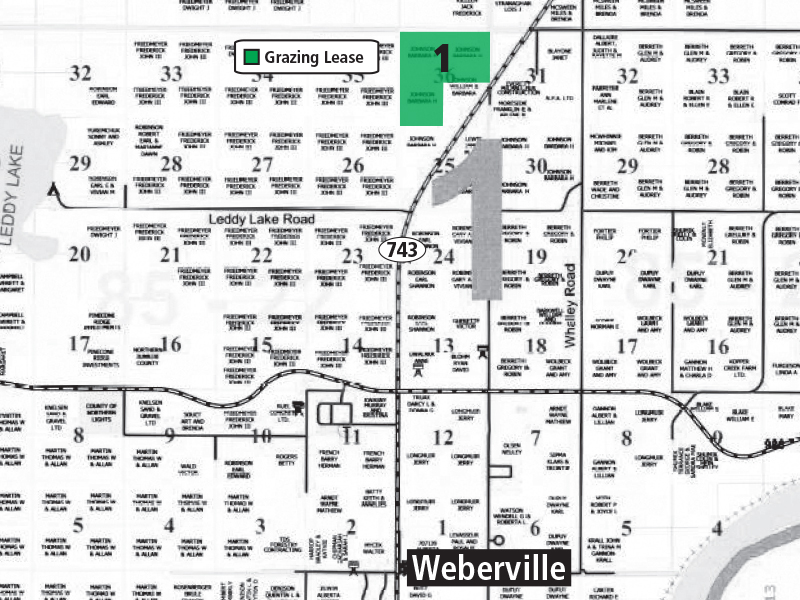 GRL 010021 – NW-36-85-22-W5, NE-36-85-22-W5, SW-36-85-22-W5 – 480± Acres - Grazing Lease
c/w 75 AUM's, fenced, taxes $150.00, lease renewal date May 31, 2026.
Grazing lease transfer fees are the responsibility of the purchaser.
Road access is limited with overgrowth.
Bidders must satisfy themselves as to the exact current acres, property lines and fence locations, building sizes, taxes and assessments, zoning and permitted uses & surface lease revenue details. The information provided is a guide only.
Open House Information
May be viewed without appointment