PRIVATE TREATY EVENT
Dubai
For immediate sale
Through a private negotiation procedure, Ritchie Bros. is selling a selection of construction equipment items located at our auction site in Dubai UAE.
To arrange an inspection or make an offer, contact
Our Dubai office:
Phone: +971 481.20600
Email: efaig@rbauction.com
ITEMS SELLING BY PRIVATE TREATY
12 – UNUSED 2011 Komatsu 830E-1AC Mine Trucks
Operating Weight: 164
Payload: 240 ton max.
Dump Body: 2:1 Heap, 147 Cubic Meters
Engine Model: Komatsu SDA16V160 engine
Engine Horse Power: 1865Kw, 2500HP
Final Drives: Electric Drive System
Tire Size: comes without tires
Engine Certification: EPA
All trucks are EPA compliant. Trucks are in knocked down component format, never assembled or commissioned.
Komatsu 830E-1AC KMTHD039N61A30519
Komatsu 830E-1AC KMTHD039N61A30520
Komatsu 830E-1AC KMTHD039N61A30521
Komatsu 830E-1AC KMTHD039N61A30550
Komatsu 830E-1AC KMTHD039N61A30624
Komatsu 830E-1AC KMTHD039N61A30625
Komatsu 830E-1AC KMTHD039N61A30626
Komatsu 830E-1AC KMTHD039N61A30627
Komatsu 830E-1AC KMTHD039N61A30628
Komatsu 830E-1AC KMTHD039N61A30629
Komatsu 830E-1AC KMTHD039N61A30502
Komatsu 830E-1AC KMTHD039N61A30518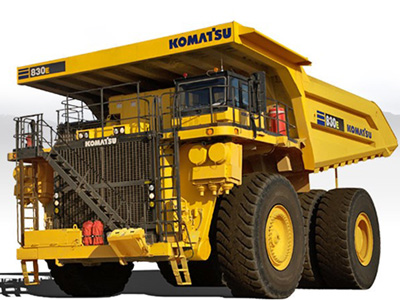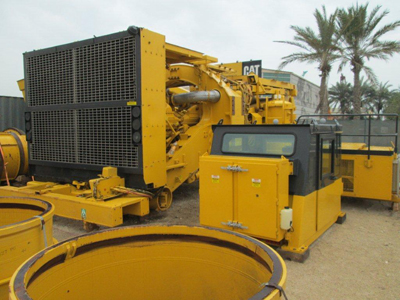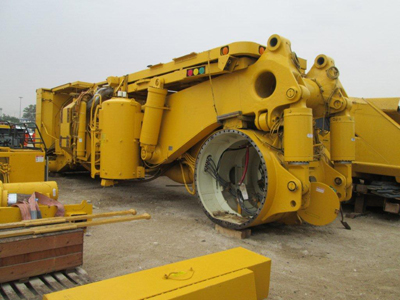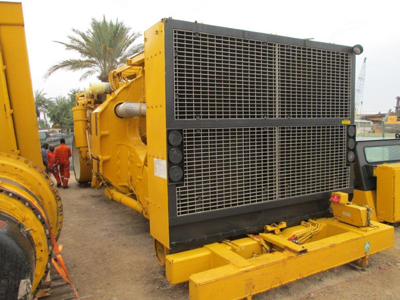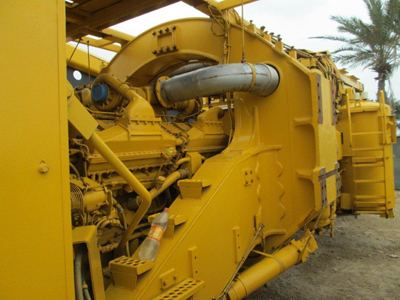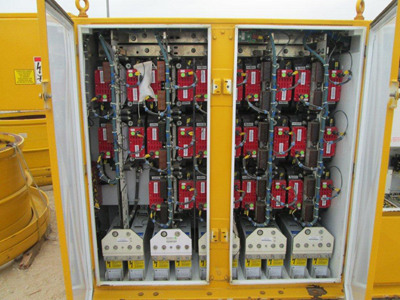 2 – UNUSED 2010 Bucyrus RH 340B Front Shovels
Electric Drive Mining Face Shovel Configuration Excavator 560 Tons Operating Weight, 34 cubic meter bucket. Shovels are all in knocked down component format, never assembled or commissioned.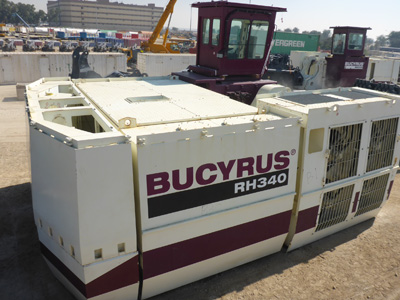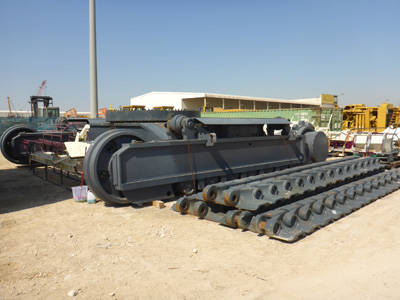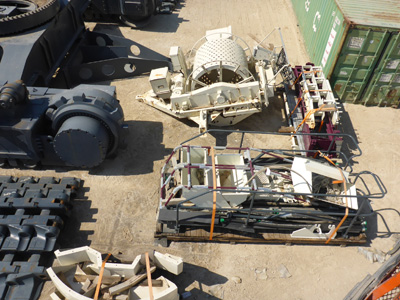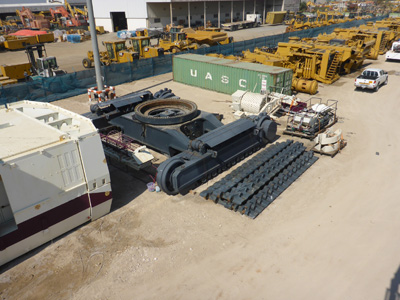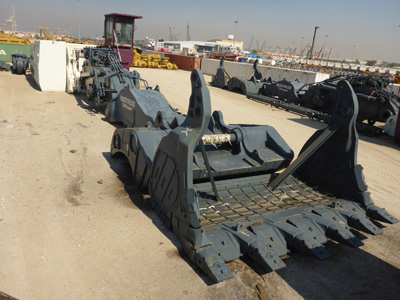 3 – UNUSED 2010 Atlas Copco IDM-70E Blast Hole Drills 3.3 kV / 6.6 kV, Tall Mast Drill, c/w:
- 1200/100 on-board compressor. - NVE Dust collector. - AC Cabin. - Automatic Lubrication System - Water injection system - Angle drilling attachment - Tow Bar - Field Switch
Atlas Copco IDM-70E 2010 10 158
Atlas Copco IDM-70E 2010 10 159
Atlas Copco IDM-70E 2010 10 160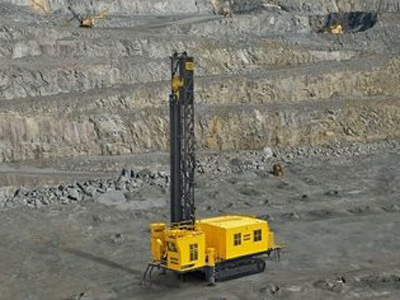 How to buy
1. Contact us to make arrangements for a personal inspection
2. Open private and secure negotiations on one or more items