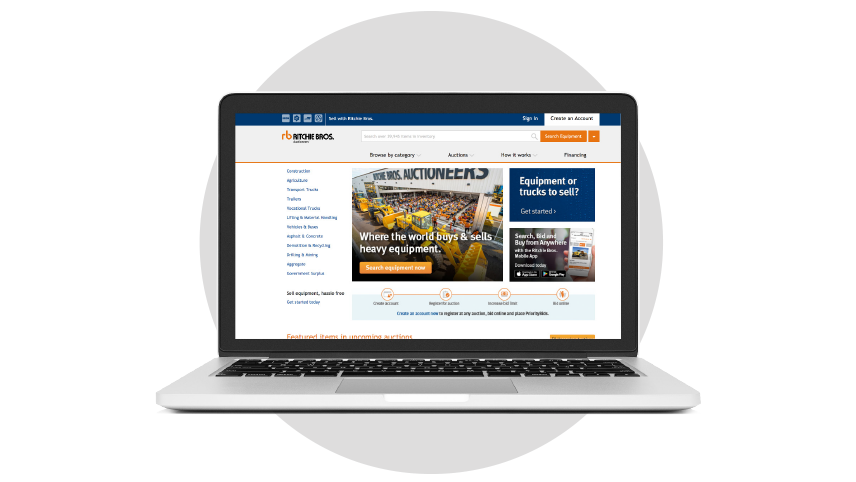 Buying and selling safely
Stay safe from scammers by making sure you are doing business on a legitimate Ritchie Bros. website. Scammers may try to lure you to other websites where they may try to trick you into giving up financial information, or to direct payment to their own fraudulent account. They may also try to trick you into believing that they will sell you goods and services which are never actually delivered. Here are some important points to bear in mind:
Make sure you are conducting business on a legitimate Ritchie Bros. website:
Ritchie Bros. does not "cross list" equipment items for sale on sites such as Craigslist, Kijiji, or Le Bon Coin. Make sure the item you are interested in is being offered from one of the above-referenced Ritchie Bros. family of sites.
Don't be fooled by offers to get a better price by dealing with sellers outside of Ritchie Bros.  Offers that are "too good to be true" usually are precisely that!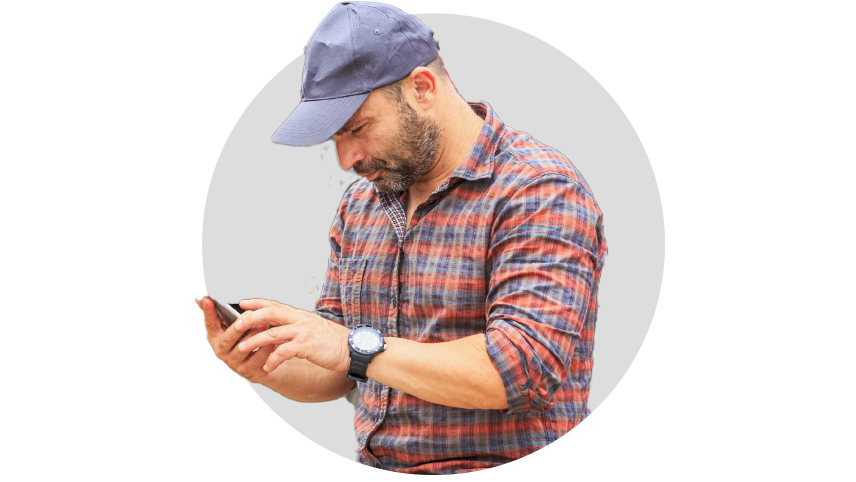 Take these steps to protect yourself:
1. Install and maintain anti-virus software, firewalls, and email filters.
It's good practice to install and maintain anti-virus software on your computer. Most email applications and webmail services include some spam-filtering features. Firewalls can help protect your computer from your information being stolen.
2. Regard all unsolicited email with suspicion.
Be skeptical of emails sent to you, even if it appears legitimate, don't automatically trust it is from a legitimate source. Never click on a link in the email or open an email attachment unless you are certain it is safe.
3. If you are uncertain that a request is not genuine, contact a Customer Support Representative.
4. To help keep your account secure:
Do not share your account credentials (i.e. password)*
Do not use the same password across multiple accounts
Change your password on a regular basis
Familiarize yourself with best practices for the characteristics of strong passwords
Lock your screen when you are away from your device (i.e. computer, tablet, mobile phone)
*Important to note: Ritchie Bros. will never ask you for your password or account credentials over email.