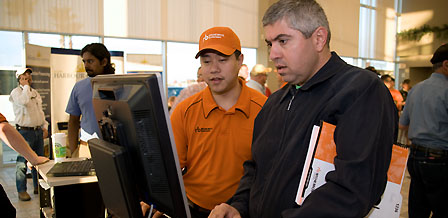 Our online bidding service makes it easy for you to bid in real time at auctions worldwide – or bid in two or more auctions on the same day. It's almost like being at the auction in person. Just follow these steps.
Step 1. Create a free account
Before you register and bid, first create an account and activate online bidding. It's fast and free. Learn how to create an account.
Step 2. Register for upcoming auctions
You need to register online for each auction you want to bid online at. Make sure you register several days before the auction. You may be required to submit a refundable bid deposit. Learn how to register.
Step 3. Bid online in real time on auction day
Come back to rbauction.com on auction day to join the auction. You can hear the auctioneer, follow the bid and ask prices and submit bids – all in real time. Learn how to bid.
Create an Account
A free account gives you access to all the features of rbauction.com:
Online bidding
Auction results
A personal watchlist
Saved searches
Email alerts & more
Our Online Bidding Service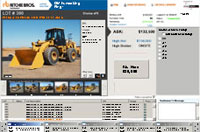 Languages offered: English, French, Spanish, Italian, German
Operating System Requirements:
PC and Mac compatible
Adobe Flash 9.0.115 or greater required to hear audio
See full system requirements.
Best of both worlds: on-site & online bidding on heavy equipment
Watch a short video about on-site & online bidding on heavy equipment

1 min 14 sec
Play video