At the end of a major project, the Scott Group – one of Australia's largest transportation companies – had 130 surplus transportation items and two options:
Send the trucks out of state to be sold piecemeal – or have Ritchie Bros. bring the auction to the Scott Group's site and sell everything in one day.
An unreserved auction is the best way to dispose of a large fleet of equipment.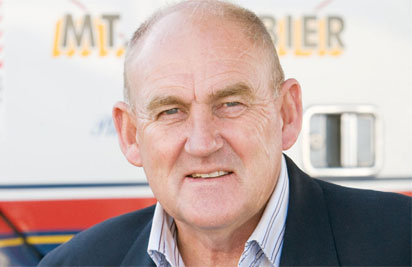 The South Australia-based Scott Group of Companies Pty Ltd is one of Australia's largest transportation companies, with over 1,000 employees and a fleet of more than 1,000 trucks and 2,500 trailers. At the conclusion of a major oil contract in 2007, the Scott Group had a large selection of surplus transportation equipment to sell, including tautliner trucks, tanker trailers, flat top trailers and more than 40 prime movers (truck tractors). Company founder Allan Scott and his son Raymond had bought and sold a number of trucks at Ritchie Bros. auctions over the years – but they'd never had such a large package to sell before.
Ritchie Bros. conducts eight regular auctions each year at its Australian sites in Melbourne and Brisbane. But rather than having the Scott Group send its equipment – almost 130 lots in total – out of state to one of its auction sites, Ritchie Bros. decided to bring its offsite auction services to the Scott Group. Just two months after signing the auction contract, Ritchie Bros. conducted an unreserved auction on behalf of the Scott Group and other owners at the Cheltenham Park Racecourse in Adelaide, South Australia. Hundreds of people from all over Australia traveled to participate in the auction knowing that every lot would be sold to the highest bidder on auction day; half of the equipment was sold to out-of-state buyers bidding on-site.
"Ritchie Bros. did an excellent job," says Ray. "They did everything possible to make the auction a success – from the advertising, to the presentation of the trucks, to the organization of the sale. The people at Ritchie Bros. know what they're doing.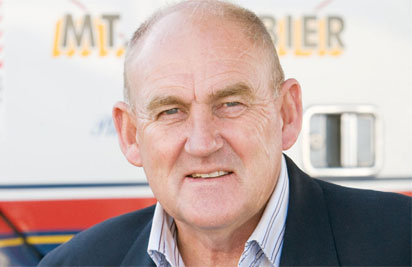 They have the systems in place to conduct an auction, in any location, and that made the whole experience straightforward, simple and painless. Because the preparation had been done, on auction day there was no pressure. It made it an enjoyable event."
Although Ray appreciates the way Ritchie Bros. conducts its auctions, he values the type of service he receives even more.
"The thing that sets Ritchie Bros. apart is the people," says Ray. "Everyone I've worked with at the company has strong ethics: they have high standards and they stick to them. That means a lot to me as a buyer and a seller. When you respect people it's easy to do business with them. I think it's the company's credibility – and the fact that everything is sold unreserved – that brings in the buyers."
Written and published: 2008