Frank Rizzardo built his B.C.-based highway maintenance business from one contract to six. The equipment fleet of Emcon Services grew at the same pace.
When Emcon's business dropped by almost half, Frank needed to sell millions of dollars of equipment – at a fair price.
With Ritchie Bros. you know you're always getting the fair price, on both the buying and the selling side.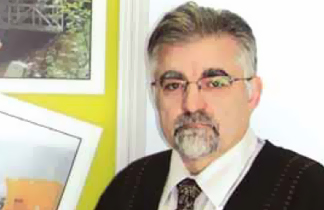 As president of Emcon Services, Frank Rizzardo oversees 250 employees and CA$50 million (US$41 million) in highway maintenance business across British Columbia each year. But that wasn't the plan. When Frank started the Merritt, B.C.- based company in 1988 he was a 15-year veteran with the Ministry of Transportation – and headed for retirement.
"Everything changed when the government privatized highways management," says Frank. "We lost most of our ministry workforce – and people make the job interesting, for the most part. Also, those who stayed on with the Ministry became administrators rather than doers, and I'm a doer. I decided to find a partner and join the private sector – and I haven't looked back."
During its first year in business, Emcon won the maintenance contract for the 303-km (188-mi) Coquihalla highway – a contract worth about CA$10 million (US$8 million) annually. "The Ministry encouraged us to expand our horizons when the next round of contracts were tendered," says Frank. "They thought we could handle the extra work." In 1991, Emcon bid on four maintenance contracts and won three.
As Emcon grew, so did its fleet of loaders, dump trucks, graders, truck tractors and backhoes. When the company was young and capital was tight, Frank and his colleagues bought primarily from the aftermarket. As they started upgrading to new machines, they sold the older models by auction. Ritchie Bros. soon became Emcon's auction company of choice.
"With Ritchie Bros. you know you're always getting the fair price, on both the buying and the selling side," says Frank. "I like the fact that the auctions are unreserved but to me the most important thing is knowing that the owners can't bid in and push the price up. We've purchased plow trucks at Ritchie Bros. auctions in the States, snow blowers in Montreal and bridge inspection units in Halifax."
In the early 2000s, Emcon won the bids to replace two companies that had defaulted on their contracts. At the end of 2003, Emcon peaked at six maintenance contracts around B.C. "We grew rapidly," says Frank, "and then we shrunk."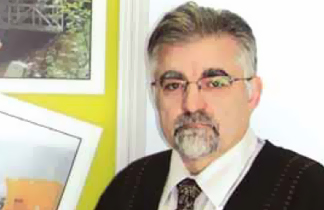 In 2004 Emcon dropped from six to three contracts. Suddenly it had a problem: millions of dollars of surplus equipment.
"We decided to sell everything through Ritchie Bros. because, based on our past experience, we thought we'd get a fair price," says Frank. "We were offered a guarantee, which we took. We had a large debt and our bank liked having that assurance."
In October 2004, Ritchie Bros. set up a temporary auction site in Merritt to sell Emcon's excess equipment. More than 1,100 people from across North America registered to bid in person or over the internet on more than CA$5 million (US$4 million) of equipment.
"The internet brought a lot more people to the auction," says Frank. "It helped with the prices, but I don't think it will ever replace having a real auction. There's still a desire to kick the tires. People like to look at what they're buying and check the mechanical condition of a machine for themselves. I was burned once, relying on a third-party inspection report. I wouldn't do that again."
Frank is no longer contemplating retirement. Since 2004 Emcon's business has stabilized – and so has its fleet. "We add machines here and there to keep the fleet current, selling the surplus through Ritchie Bros.," he says. Frank often recommends the same to colleagues.
"If someone needs equipment, if they're looking to downsize or sell out completely, I point them to Ritchie Bros.," says Frank. "Whether you're buying or selling, it's fair, honest and straightforward." Frank Rizzardo built his B.C.-based highway maintenance business from one contract to six. The equipment fleet of Emcon Services grew at the same pace. Frank Rizzardo Ritchie Bros. 50 stories for 50 years:
Written and published: 2008