OUR REFURBISHING PROCESS
We can transform any piece of equipment at our state-of-the-art refurbishing facilities – on time and on budget. Get the work done after you buy, before you sell, or any time in between. Contact your local auction site today and ask about these services, offered year-round:
1.
Inspection & quotation
We can inspect your equipment to determine if it needs any work, and how much it will cost. We won't begin until you've reviewed your quote and approved any work.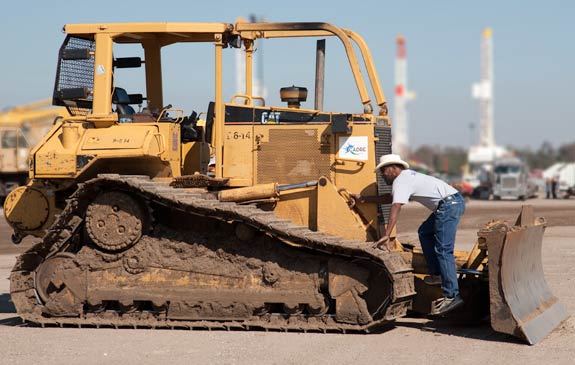 2.
Repair and replacement
We can make your equipment like new, with glasswork and upholstery repair, welding, metalwork and light mechanical repair.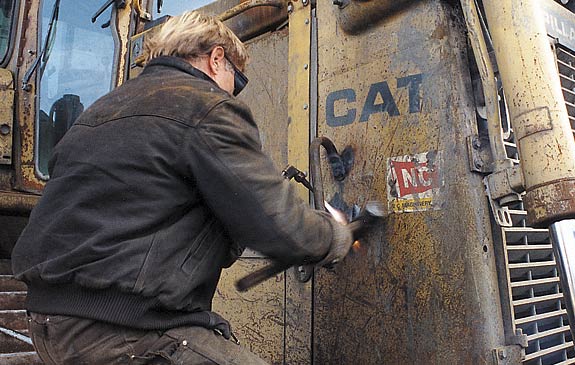 3.
Cleaning – inside and outside
We give your equipment a thorough interior cleaning and remove all the exterior dirt, grime and loose paint with our industrial pressure washers.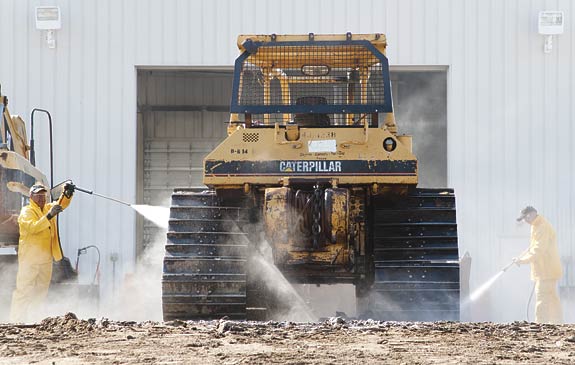 4.
Sandblasting
We prepare the surface of your equipment before painting: first masking and then sandblasting down to the bare metal.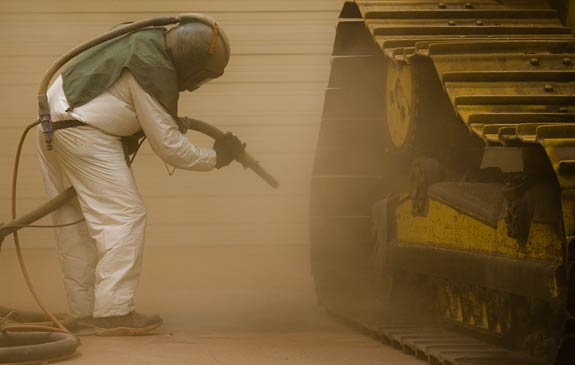 5.
Painting
We can paint your equipment to match your fleet or the manufacturer's specifications.
6.
Decal replacement
Lastly, we replace the decals – and make your equipment look like new. You can now put your name on something you're proud of.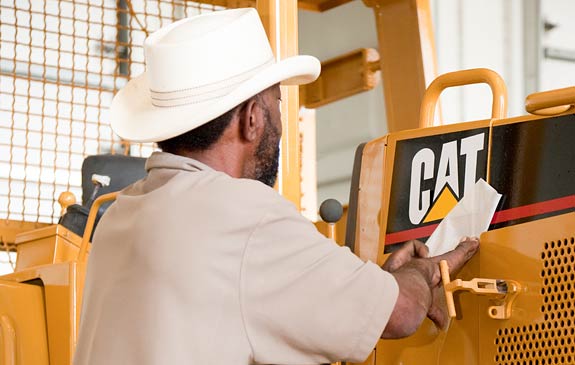 7.
See the results for yourself
Contact your local auction site and find out how we can transform your equipment, just like this:

8.
We can transform any piece of equipment

9.
No job is too big or too small

10.
We even take custom paint orders
Contact your local Ritchie Bros. auction site today and ask about our paint and repairs services.