Journal Content
One day. Hundreds of items. Five connected auction sites.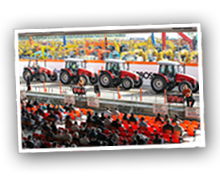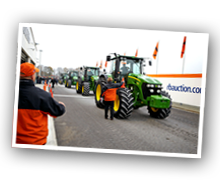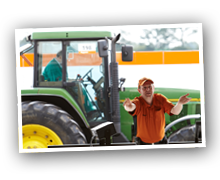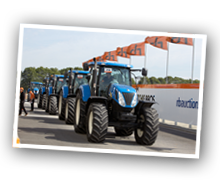 Unreserved public equipment auction
No minimum bids or reserve prices
Don't miss out – every item will be sold to the highest bidder on auction day
Open to the public – anyone can bid
Equipment can be tested and inspected before you bid
Buy in person, online or by proxy
Register and place your bids:
In person at one of five auction sites – see right
Online in real time – register to bid online now
By proxy – phone +49.5935.70550 to place your bids
Sell your tractors, trucks and equipment
Don't miss the opportunity to reach buyers from across Europe and around the world at our Pan European auction.
Call +49.5935.70550 or contact your local representative and ask about your options.
Inspect equipment and bid at these sites
Equipment is located at two sites. Bids can be placed at five sites. On auction day, photos of items located at other sites will be displayed on a large theater screen for bidders to see.
Equipment locations are indicated in the notes section of each item. Find equipment now.
Meppen, Germany
Equipment inspection and bidding
Moncofa, Spain
Bidding only
St. Aubin sur Gaillon, France
Bidding only
Ocana, Spain
Equipment inspection and bidding
Caorso, Italy
Bidding only
Questions?
Contact our Meppen auction site: +49.5935.705.50 or Ocana auction site: +34.925.157.580.