Thinking of selling?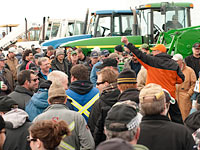 Find out why so many people choose Ritchie Bros. to sell farmland and equipment.
Some services not yet available in all locations.
Auction Details
Notes:
Clavelle Farms Ltd.
Site phone:
1 800 4914494
Important Note to Foreign Buyers
Alberta, Saskatchewan and Manitoba farmland is subject to restrictions on foreign ownership. Interested parties must obtain proper legal advice prior to bidding.
Auction Map
Show on Map
Auction Site
Auction HQ
Car Rentals
Hotels
Get Directions
Directions
en_US
AIzaSyDW_m4XC5hfRZHVJ9ajgohJzVgyPHDPfm8