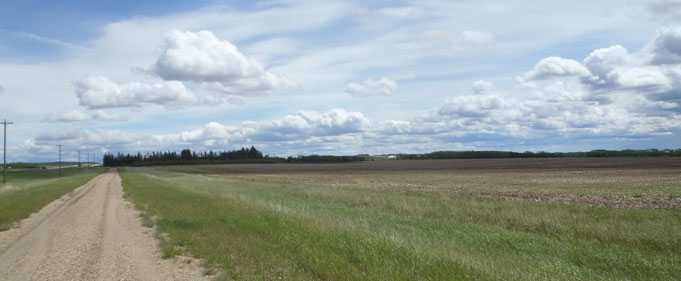 Highway Commercial Property – 153 +/- acres
County of Grande Prairie No. 1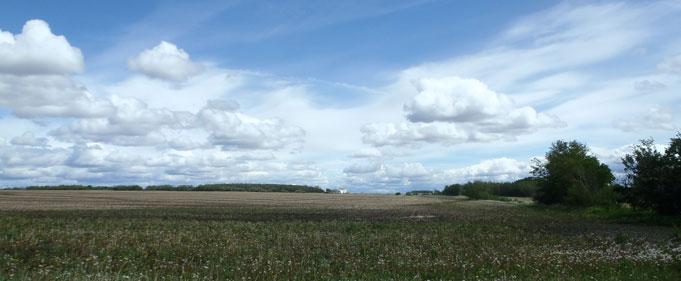 Highway Commercial Property – 153 +/- acres
County of Grande Prairie No. 1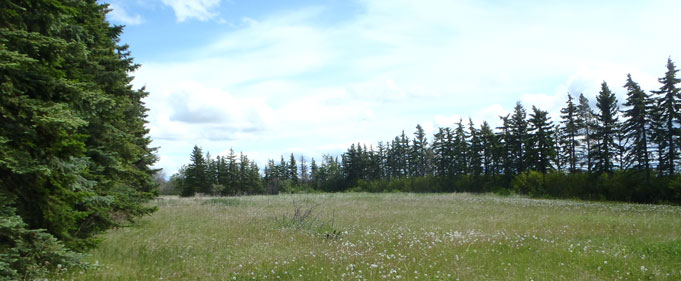 Highway Commercial Property – 153 +/- acres
County of Grande Prairie No. 1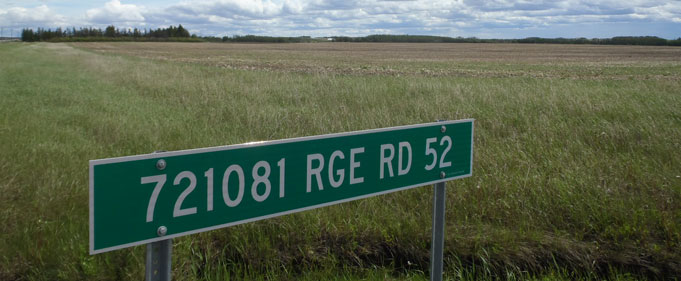 Highway Commercial Property – 153 +/- acres
County of Grande Prairie No. 1
Property Information
This property will be sold as one lot on October 4, 2012 by unreserved public auction at the Ritchie Bros. permanent auction site located in Grande Prairie, Alberta. The lot will be sold to the highest bidder on auction day, regardless of price.
Please note: Property will sell at 12:00pm (Noon) in Ring 2.
Property Location & Directions
From the Overpass in Grande Prairie, go 5 miles (8 kms) East on Hwy 43. Property is located adjacent to RBA. Access off of Rge Rd 52.
Grande Prairie is located approximately 460km northeast of Edmonton, AB.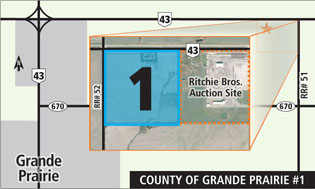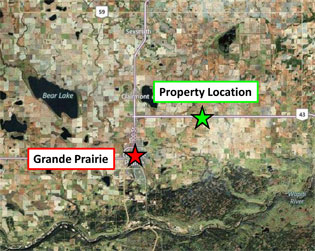 Property Details
AB/County of Grande No. 1
Parcel 1

NW 11-072-05 W6M

153 +/- acres
Legal Description
The north west quarter of section eleven (11)
Township seventy two (72)
Range Five (5)
West of the sixth meridian
Zoned RM-2 Rural Medium Industrial
Area Structure Plan Complete
Adjacent to Ritchie Bros. Auctioneers
Access from West side, County Rd allowance & North Hwy frontage Rd.
Contact Information
Rick Wallan - All Peace Realty
Jim Shannon - Regional Operations Manager
Auction Details
Ritchie Bros. Auctioneers
Highway 43 & Range Rd 51
Grande Prairie, AB
Please note: Property will sell at 12:00pm (Noon) in Ring 2.
Additional Documents
Area Structure Plan Contact:
Nick Lapp, Senior Planner
County of Grande Prairie No. 1
780.513.3950